Founded as an online publication in 2008 in Houston, Texas, Brown Girl Magazine is now a multimedia company with a global reach.  
Brown Girl Magazine was created by and for South Asian women who believe in the power of storytelling as a vehicle for community building and empowerment.
Our Mission 
 We empower and engage those who identify as South Asian women living in the diaspora with a hyphenated identity.  
Through features, interviews, opinion pieces and videos, you'll find a variety of topics covered including trending news, politics, entertainment, beauty, lifestyle, love and relationships, religion and culture.
In addition to publishing hundreds of stories online, we have also built an offline network of supporters who attend our local events and help us become a sustainable business.
Our Story
Brown Girl Magazine provides a digital stomping ground for South Asians to share an unabashed platform for self-expression, cultural anchoring, and dialogue.
While our primary focus is to empower and uplift women, we support and ally with all gender identities. Many men have also joined us and the feminist movement, comprising 30 percent of our readership.
Thousand-year-old stigmas and taboos are fiercely chipped away with our diverse content, local and virtual events, and dynamic social media presence.
Our Vision
We will continue to serve as an anchor for South Asians who believe in gender equality by remaining steadfast in publishing multimedia content that provides connectors between our readers and the trailblazers, community leaders, and badass women in our global community.  
Collaborate with us
Brown Girl Magazine was built on the invaluable contributions of a diverse group of millennials. We welcome all types of collaborations and partnership opportunities. Whether you are an artist, a nonprofit, an author, a social enterprise, a start-up, a public relations firm or a creative outlet, please reach out as we would like to work with you.
Send us an email with your query or thoughts at [email protected], and our team will respond as soon as possible
Support us
We are a team of more than 200 passionate women and men who collaborate together to bring you the best quality and the latest content on South Asian news and culture. By supporting us through sponsorships, donations and partnerships, you allow us to curate content that is relevant, inspirational, educational, entertaining, and unapologetically opinionated.
Donate to Brown Girl Magazine so we can continue our work in raising important voices within the diaspora. All donations are non-tax-deductible.
Subscribe to us
Get the latest scoop on everything relating to South Asian culture, news, entertainment, and lifestyle by subscribing to our e-newsletter, The BGInsider.
Follow us on
Press &

Mentions

 
During the past few years, we've seen press and mentions from a variety of websites including Refinery29, Time Magazine, The Daily Beast, The Huffington Post, The New York Times, Buzzfeed, Scientific American, Fusion, and NPR.
South Asian celebrities including stand-up comedian Hasan Minhaj, actors Anil Kapoor, Hrithik Roshan, Sonam Kapoor, Sunny Leone, Mindy Kaling, Priyanka Chopra, Shah Rukh Khan and Utkarsh Ambudkar have all interacted with us via social media within the past couple of years.
A Note From Our CEO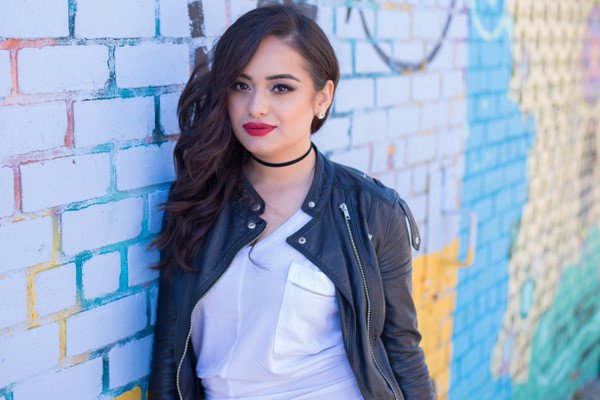 Brown Girl Magazine — to me — is more than an online platform — and almost a decade later I have proof — because we no longer only serve young South Asian college-going women in the USA. We are the go-to platform for women of all ages living in the diaspora, and believe it or not, 35 percent of our readership at this given moment is by men.
So, it only made sense to start a team of male writers this year.
And you know what else made sense to do this year? Finally pursue Brown Girl full-time. Aditi Mehta started the website in 2008 from her college bedroom at the University of Austin Texas but then hundreds and hundreds of other women have pushed it along to make it what it is today, and one of those women is me. I started my journey at Brown Girl almost seven years ago but I didn't realize its full potential until four years ago.
From recruiting writers to updating our social media pages, to editing thousands of stories before they go live, to locking in sales for the business, hosting events, and collaborating with community partners to make a difference, I've done it all. You name it, and I've done it. So it only made sense for me to stop pursuing Brown Girl as a passion project on the weekends and in the evenings.
I quit my full-time job in September of 2017, and since then, I have acquired the shares of my two former business partners at the company, Aditi Mehta and Atiya Hasan, dissolved Brown Girl Magazine, LLC, which was based in Texas, and launched Brown Girl Magazine, Inc. in New York City with a new look, logo, and colors but with the same passion for women's empowerment.
I am here today because I believe in the value of our work, and the content we publish, and community we've built, and the lives we've touched, and even more so, I believe in the 150+ women who've stuck around with us for the past many years — out of pure passion and love for our brand.
Nothing is possible without the sheer determination of the leaders we have on board — more than 100 regular contributors, who span across the United States, Canada and the United Kingdom, and then we have 10 editors, five assistant editors, six women on our social media team, two on our events team, two handling our newsletter, and many more taking full reign of our data, graphics, partnerships, marketing, photography, and everything else a niche company like ours needs in order to survive.
In the six months, I have gone full-time, we've launched a podcast called Queering Desi to highlight the stories of LGBTQ folks in the South Asian community, we've brought on male writers to write for us for the first time, we're working towards producing our own merchandise, we've got in-house video content brewing and we're on our way to publishing the first of many anthologies.
There's a lot more we want to do and can do, and we believe it's possible because we see millions of readers from all the world from the biggest city in the USA to the smallest town in South East Asia — they're all consuming our content as if it were their anchor, and that's exactly our vision: To serve as an anchor for South Asians who believe in gender equality by remaining steadfast in publishing multimedia content.
— Trisha Sakhuja-Walia, Co-founder and CEO
---
Brown Girl Magazine, Inc., is an independent, non-partisan media platform. The views of our writers do not necessarily represent the views of our publication. If you disagree with anything we publish, please send us your comments at

[email protected]

.
The writers at Brown Girl Magazine will always credit products or bloggers whose ideas we post. Any lack of credit is completely unintentional and will be corrected upon notice. The Brown Girl team will also always disclose when and if a company has paid for or offered free products in return for promotion on the site.