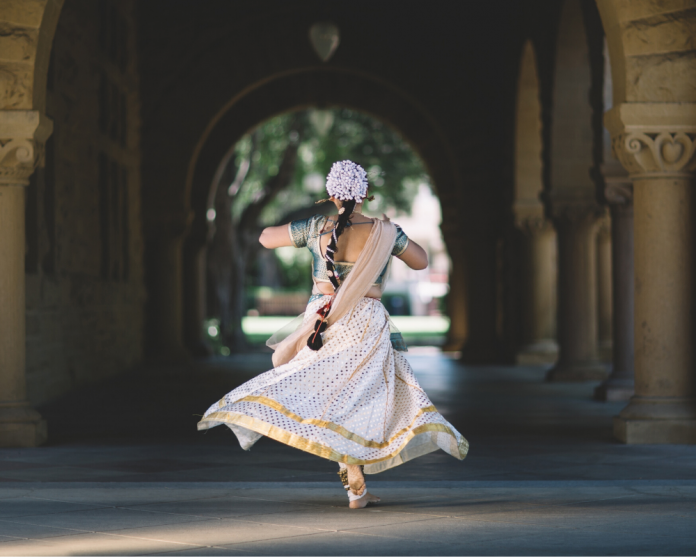 For many Indo-Caribbean people, there exists a dream to visit India. But for a lot of them, a trip to India is often out of reach. Whether it's too expensive or too far, for most Indo-Caribbeans, the dream stays just that – a dream.
For most of her life, my mother was one of these people. Her dream of traveling to India began as a young girl, listening to stories of her grandfather, who she called Pa.
Pa was a former indentured laborer who had traveled to Guyana from India as a young child in search of work.
I dreamed of seeing where my grandfather came from," she told me.
After the abolition of slavery by the British Empire in 1834, an estimated 2 million Indians were transported to colonies like Guyana, Trinidad and Tobago, and Jamaica as a substitute for slave labor on sugar plantations. With this system of bonded labor, many Indians consented to a contract written in a language they did not understand with the hope that they would return to India after their contracted work was complete. However, many never went back, it was a tough journey to India from the British Caribbean colonies, and after years of hard labor, many had nothing to return to.
Aware of this history, my mother always dreamed of visiting the land of her forefathers, but the timing never seemed right. In 1988, after marrying my father, she immigrated to Toronto, then put herself through school, began a career, and also began raising a family. Yet, after years of hard work to establish a comfortable life in Canada, the dream of traveling to India never left her.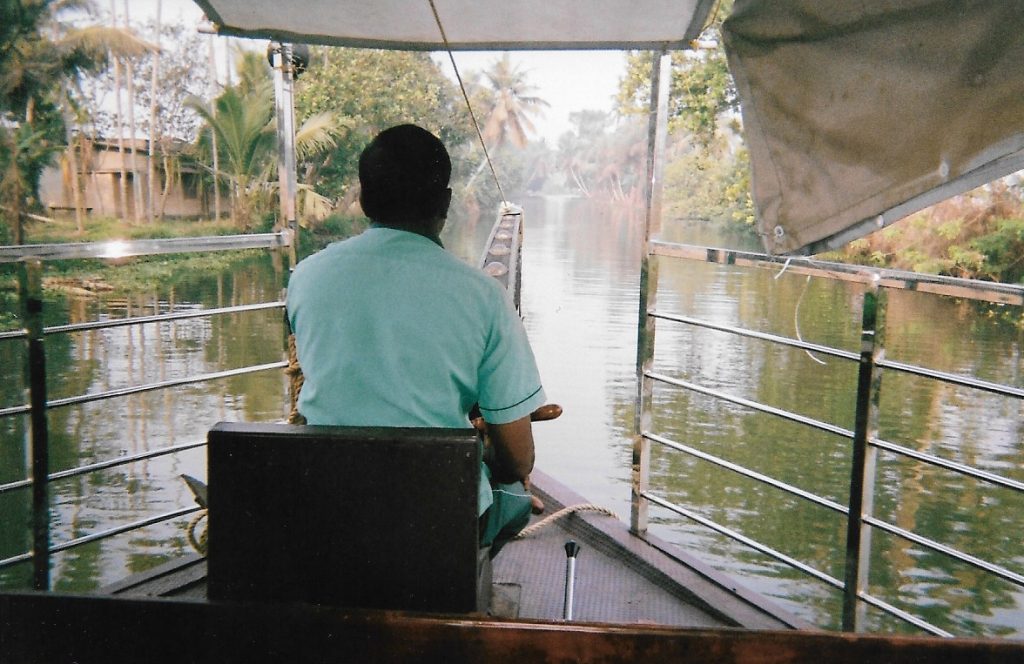 One day, with a resolve in her eyes to make her dream a reality, she sat down with a list of Hindu temples determined to find a group headed to India in the near future. She dialed the first number, told the kind woman who answered the phone of her dilemma and received a surprising answer.
There was a trip leaving in just a few months. The group of Indo-Guyanese travelers were all within the same age group, all very spiritual like my mother, some would also be traveling solo, and a lot of them would be traveling to India for the first time. This was the group she had been searching for, it was destiny.
After years of longing, everything finally seemed to line up, and a couple of months later, her vaccinations complete, and an Indian Visa in hand, she was off to fulfill her lifelong dream.
Throughout the two-week trip, the group traveled through some of the country's major cities and several provinces. From the bustling capital of Delhi to Agra, the home of the Taj Mahal, to the green tropics of Kerala, and even the home of Bollywood, Mumbai.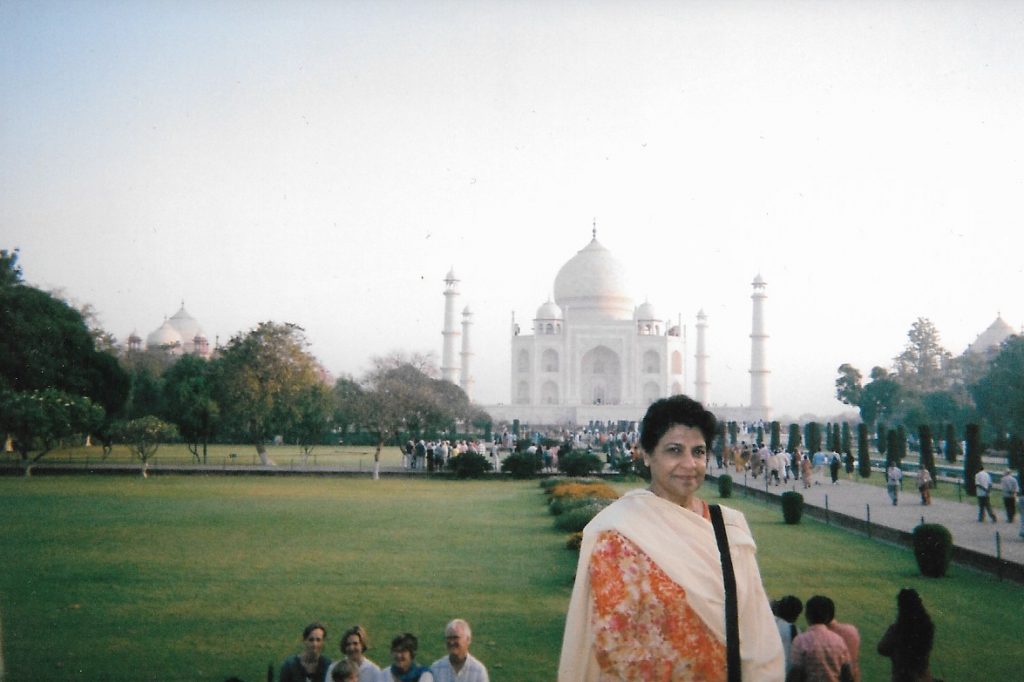 As a deeply religious person, the highlights of her trip were visits to places that held Hindu significance. One of her favorite moments was visiting the Krishna Janam Bhumi, a group of temples built around the location believed to be the birthplace of the Hindu deity Lord Krishna. My mother grew up being taught that her grandfather was of the Ahir tribe, a caste of cow herders and cattle breeders believed to be descendants of Lord Krishna himself.
For most visitors to India, visiting the Ganges is high on their to-do lists. The Ganges' holy water holds immense spiritual significance and is believed to embody the Hindu goddess Ganga. It is also believed to cleanse and purify one from sins.
My mother had always wanted to touch the Ganges and her opportunity came while in Haridwar. The group witnessed the famous sunset Aarti ceremony. She lit a diya and let it float down the river while saying prayers to Ganga.
It was very sacred, she said solemnly.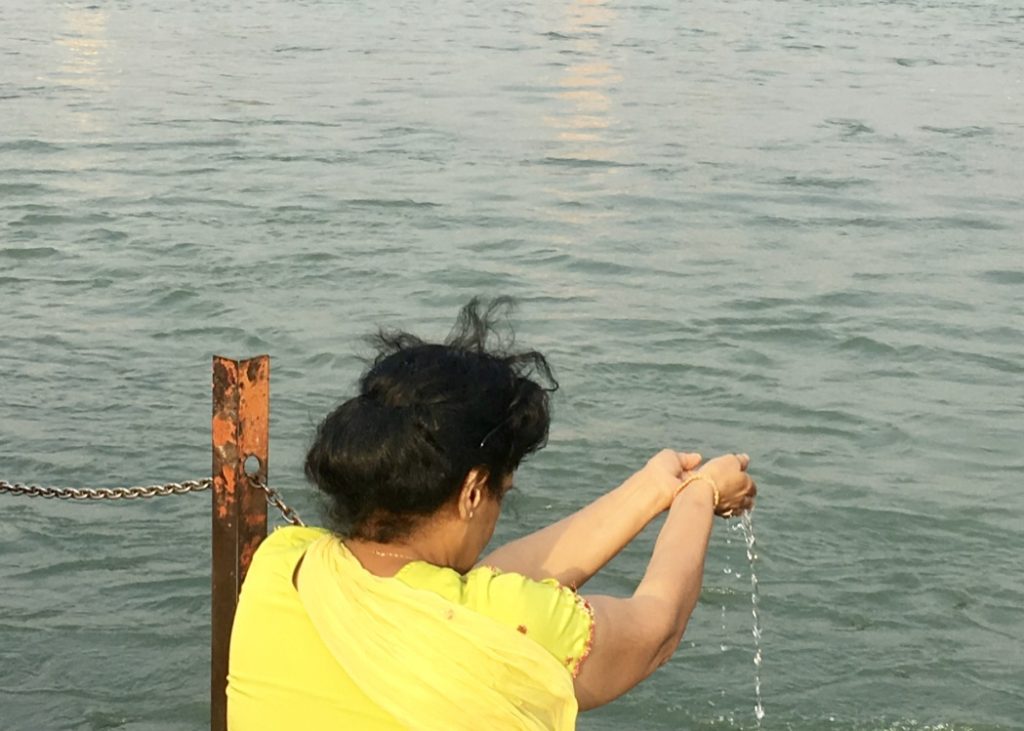 Visiting the Ganges also brought back memories of Pa. In Guyana, she would watch him waist-deep in the trenches saying his evening prayers while cupping water in his hands and letting it fall into the river. She could finally see exactly where those traditions came from.
The two weeks spent traveling through India was an especially enlightening experience for my mother. Being able to reconnect to her Indian roots and experience a land and culture so foreign yet oddly familiar really solidified her Indian identity.
For many Indo-Caribbean people who dream of visiting India, reconnecting to their roots, and possibly even seeking out those long lost relatives, she had this to say:
Do it. If you have the opportunity, do it. It may be a once in a lifetime experience. I'm glad that I did.
Comments