Priyanka Chopra has been famous in Bollywood for a long time, but her entry into the US entertainment industry has been quite recent. My introduction to Chopra occurred about a year ago, when I watched her in a Forbes Women panel with Indra Nooyi, former PepsiCo CEO, discussing their ground-breaking and unconventional paths to success.
Chopra had shared some insightful stories during the interview on her journey to stardom both in Bollywood and in the US, emphasizing on the need for woman to maintain dignity, have a strong voice and a sense of identity and purpose while navigating unknown territories in their careers. Since that interview, I have been quite captured by her wit, intellect and grace and have continued following her creative productions, career and philanthropic work.
In late March of 2019, Chopra launched a new YouTube special named "If I Could Tell You Just One Thing" where she interacts with inspirational personalities and asks them the one thing which made them what they are today. The first show focused on her discussion with three incredible women notably US Olympic gold medalist gymnast Simone Biles, "Crazy Rich Asians" star Awkwafina and legendary fashion designer Diane Von Furstenberg. At the end of the discussion, each of these women share an advice that have helped them create a path of success unique to themselves.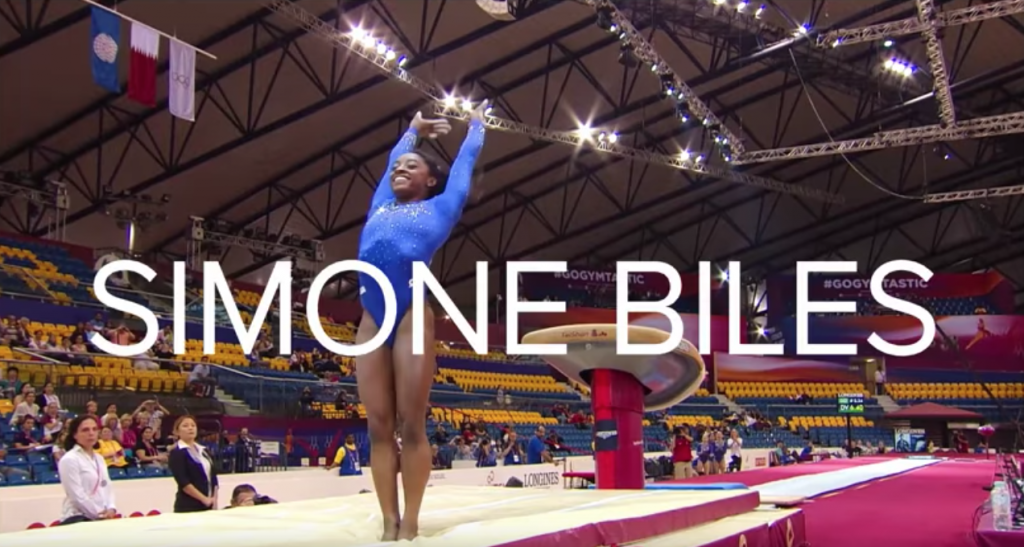 I watched "If I Could Tell You Just One Thing" a few times before I started noticing the commonalities between the three women she interviewed. Like Chopra, all three women broke ground in a field where not many role models of their type existed. Simone was named Team USA Female Olympic Athlete of the Year in December 2015, making her the fourth gymnast to win the honor. She was also one of the finalists for Time Magazine's 2016 Person of the Year Award and one of BBC's 100 Women.
However, underneath all the accolades lie the story of a 21-year-old African American woman who was raised by her grandfather, after being in the foster care system due to the alcoholic and drug addictions of her birth parents. She was also one of the gymnasts who was sexually assaulted by Larry Nassar in her younger years. Simone's story is one of strength where despite all odds against her, she perseveres and creates a success story for herself. She spoke openly about the importance and strength of therapy in her life, and how it has helped her be a strong person and a role model for a lot of young woman. Simone's one advice for Chopra was focused on the importance and need to take risks and doing things that we don't do out of fear.
The second part of "If I Could Tell You Just One Thing" introduces Awkwafina in a restaurant, where both Chopra and her order shaved ice-cream with condensed milk, while talking about their life journeys. Awkwafina had lost her birth mother when she was very young and was primarily raised by her grandmother. Due to the loss of her mother at a young age, she was perceived by everyone as a child who was fragile and needed a lot of protection. She speaks about how she used humor as a defense mechanism to show a different side of her, eventually making her mark in the entertainment industry in 2012.
Awkwafina's one advice for Chopra was to stay grounded on the fact that our life journeys can go both up and down. If it goes down, it can only go upwards and vice versa if life takes a turn upwards.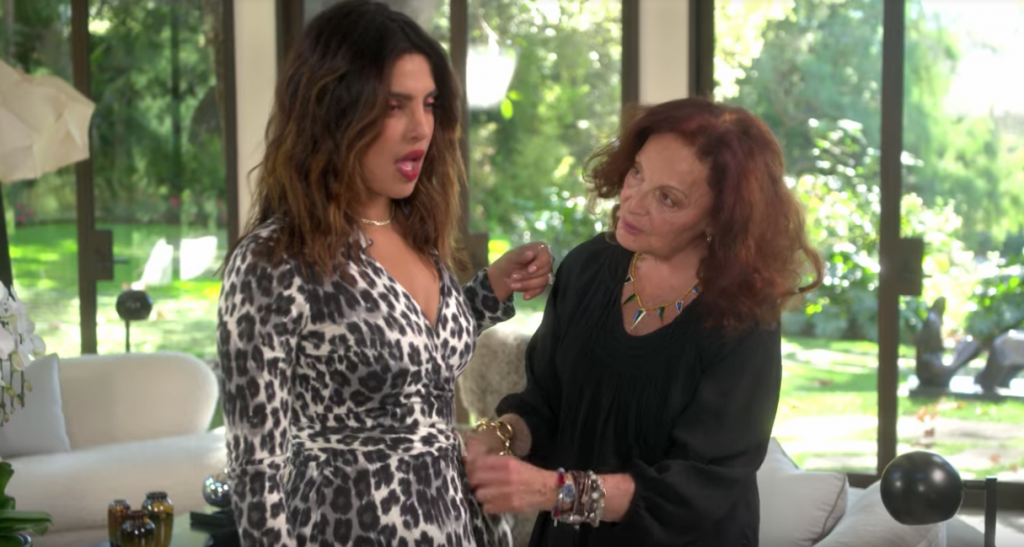 The last woman in "If I Could Just Tell You One Thing" was Diane Von Furstenberg, the legendary Belgian-American fashion icon. Diane is well known for her introduction of the wrap dress to the fashion industry in the 70's, which was worn by Michelle Obama among many of her famous clienteles including Kate Middleton, Jessica Alba, Jennifer Lopez, Madonna and many more. According to Diane, she felt that even though she designed the wrap dress, the dress had changed her in the process.
As a 72-year-old, she had many interesting stories to share with Chopra on her early marriage to a German Prince, motherhood, affairs and her life journey in the fashion industry. She felt she always wanted to lead a man's life while living in a woman's body, thus pushing herself to do things that only men could do or were allowed to do. Diane's advice to Chopra was to work on having the best relationship with her own self, as it was the key to confidence, self-assuredness and many more key qualities required for success. To a newly wed like Chopra, Diane also emphasized the importance of enabling a spouse to also be the best version of themselves in their marriage.
As a viewer, I could recognize the common link that existed between all the women in "If I Could Tell You Just One Thing." They were all first timers in the career or passion they were trying to pursue, with no role models or privilege on their side to guide them through the unknown and unchartered paths they were taking to follow their dream.
However, with determination, courage and faith in their abilities, they took chances and risks with the hope that they would be able to open a small door to success in the work they felt so passionate about. Of course, those risks came with heartache, failures and severe pushbacks, but their determination and passion for what they loved doing enabled them to move forward ultimately, breaking grounds in places where nobody else was able to reach.
Comments