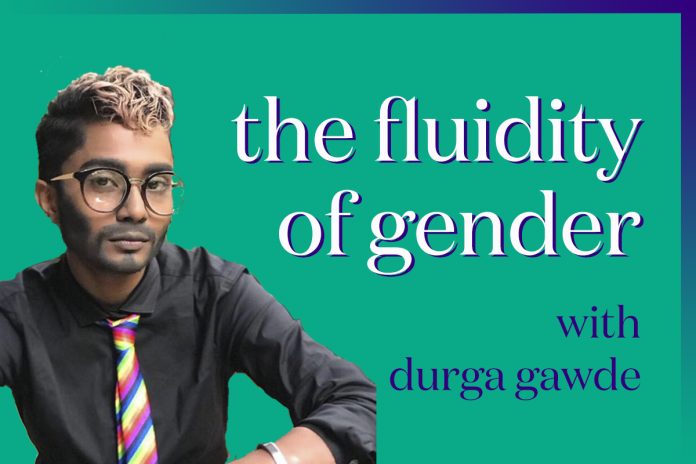 Queering Desi is a podcast that celebrates the unique experiences of South Asian LGBTQ+ people. Each week, a guest will chat with long-time community activist, writer, and Brown Girl editor Priya Arora, about their journey, their work, and what it means to be true to who you are. To help us share our stories in our own words, and take the burden of representation off each individual, this podcast aims to be a breeding ground for discussion and a platform for being loud and proud, no matter who you are!
Season one of Queering Desi is coming to an end! We'll be back for another season soon, but come celebrate Pride month and a historic first season with us in NYC on Thursday, June 28th! Don't miss "Queering Desi: Beyond the Podcast" — a mixer and panel about what it means to be LGBTQ+ in the South Asian community with a panel featuring some of the amazing guests from this season!
RSVP today to the get early-bird special: use promo code "BGM20" for 20% off your ticket! (And don't forget to keep tuning in every Wednesday for a new episode! We're not done just yet!)
This week, Priya chats with Durga Gawde, an artist and activist based in India. The two chat about Durga's groundbreaking recent feature on Vice India about what it's like to be a genderfluid person. Durga also shares how they embraced their fluidity, what it was like to come out as pansexual and genderfluid, the struggles of gender presentation in India and how they became India's first drag king.
You can follow Durga's work on Instagram and Facebook.
Tune in for a new episode every Wednesday, and be sure to rate and subscribe to help us spread the word! Currently available on iTunes, Google Play, Spotify, Sticher, iHeartRadio, and AudioBoom (or wherever you listen to podcasts!). If you identify as South Asian and LGBTQIA+, we now have a safe space for Queering Desi listeners to post, interact, and connect! Please join our Facebook group here.
Send questions, comments, and feedback to [email protected]!
---
Priya Arora is a queer-identified community activist, editor, and writer. Born and raised in California, she has found a home in New York City, where she currently works as a frontpage editor at HuffPost. She previously served as a board member for SALGA NYC, the tri-state area's South Asian LGBTQ organization. As an activist, she has spoken, performed, and presented at various LGBTQ events across the country. Priya's educational background in mental health has fueled her passion for capturing and fostering the narratives of LGBTQ+ people of color. When she's not working, Priya enjoys watching old school Bollywood movies, laboring over crossword puzzles, reading books she never finishes, and eating way too much of her partner's homemade Hyderabadi biryani.
Comments