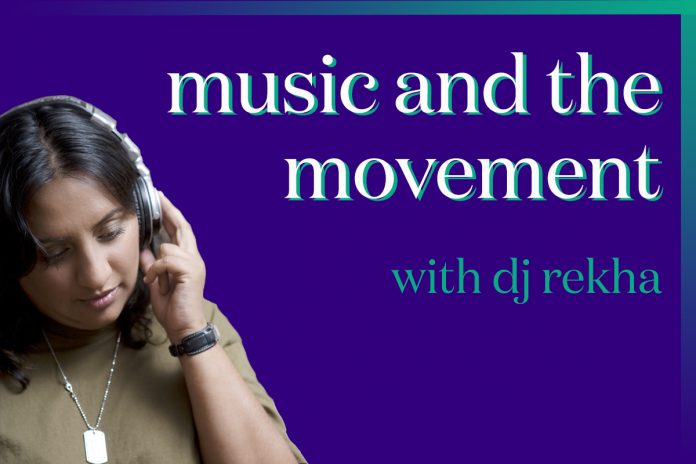 Queering Desi is a podcast that celebrates the unique experiences of South Asian LGBTQ+ people. Each week, a guest will chat with long-time community activist, writer, and Brown Girl editor Priya Arora, about their journey, their work, and what it means to be true to who you are. To help us share our stories in our own words, and take the burden of representation off each individual, this podcast aims to be a breeding ground for discussion and a platform for being loud and proud, no matter who you are!
A message from your host, Priya: Season 1 of Queering Desi is coming to an end soon! I am humbled and so grateful to all our listeners for making this podcast, the first of its kind for South Asian LGBTQ+ folks, the huge success that it has been. We'll be back for another season soon, but come celebrate Pride month and a historic first season with us in NYC on Thursday, June 28th! Don't miss "Queering Desi: Beyond the Podcast" — a mixer and panel about what it means to be LGBTQ+ in the South Asian community with a panel featuring some of the amazing guests from this season! For more information, check out the Facebook event page. (And don't forget to keep tuning in every Wednesday for a new episode! We're not done just yet!)
This week, Priya chats with DJ Rekha, founder of Basement Bhangra™ — one on New York City's longest running club nights. Rekha reflects on what it was like to achieve a 20-year milestone with Basement Bhangra, and what life has been like since the party wrapped. The two chat about the history of music in the South Asian queer movement, and Rekha shares what it's like to create and hold spaces for South Asian LGBTQ+ folks as a DJ. Later, Priya asks Rekha about her take on Bollywood remixes and remakes, and the two chat about "Veere Di Wedding" and why the reaction to the film has been so polarizing.
More about DJ Rekha:
DJ Rekha pioneered merging Bhangra and Bollywood sounds with contemporary electronic dance music. She is the founder of Basement Bhangra™ one on New York City's longest running club nights (1997-2017), Bollywood Disco and co-founder of Mutiny Club nights. Named "Ambassador of Bhangra" by the New York Times, she has done remixes for artists that range from Meredith Monk to Priyanka Chopra. Her debut album, featuring a track with Wyclef Jean, DJ Rekha presents Basement Bhangra is on E1 Music.
Rekha has received numerous community awards and in 2009, inducted into the New York City's Peoples' Hall of Fame. She has curated events for Celebrate Brooklyn, Central Park SummerStage and has performed at the White House for President Obama and internationally. DJ Rekha was a Grand Marshall of the 9th Annual NYC Dance Parade in 2015. In January 2017, she was one of the official DJs for the historic Women's March on Washington.
You can find DJ Rekha on Facebook, Instagram, Twitter and SoundCloud.
Tune in for a new episode every Wednesday, and be sure to rate and subscribe to help us spread the word! Currently available on iTunes, Google Play, Spotify, Sticher, iHeartRadio, and AudioBoom (or wherever you listen to podcasts!). If you identify as South Asian and LGBTQIA+, we now have a safe space for Queering Desi listeners to post, interact, and connect! Please join our Facebook group here.
Send questions, comments, and feedback to [email protected]!
---
Priya Arora is a queer-identified community activist, editor, and writer. Born and raised in California, she has found a home in New York City, where she currently works as a frontpage editor at HuffPost. She previously served as a board member for SALGA NYC, the tri-state area's South Asian LGBTQ organization. As an activist, she has spoken, performed, and presented at various LGBTQ events across the country. Priya's educational background in mental health has fueled her passion for capturing and fostering the narratives of LGBTQ+ people of color. When she's not working, Priya enjoys watching old school Bollywood movies, laboring over crossword puzzles, reading books she never finishes, and eating way too much of her partner's homemade Hyderabadi biryani.
Comments