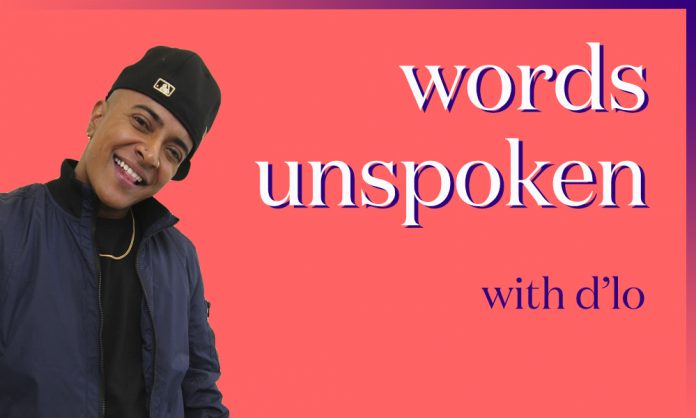 Queering Desi is a podcast that celebrates the unique experiences of South Asian LGBTQ+ people. Each week, a guest will chat with long-time community activist, writer, and Brown Girl editor Priya Arora, about their journey, their work, and what it means to be true to who you are. To help us share our stories in our own words, and take the burden of representation off each individual, this podcast aims to be a breeding ground for discussion and a platform for being loud and proud, no matter who you are!
In this episode, Priya chats with actor, writer and comedian, D'Lo. Priya asks D'Lo about his journey, and what led him to comedy and acting. He shares his early influences, how he perceives the difference between stand-up and shows, and where he feels he makes the most impact. The two discuss whether it's possible to infuse all your identities into art, and later, D'Lo finally divulges how he got his unique name!
More about D'Lo:
D'Lo is a queer/transgender Tamil-Sri Lankan-American actor/writer/comedian whose work ranges stand-up comedy, solo theater, plays, films and music production, poetry and spoken word. He is a co-producer for DisOriented Comedy (mostly female Asian-American nationally-touring stand-up comedy showcase) with Jenny Yang and Atsuko Okatsuka.
The documentary by Crescent Diamond based on D'Lo's life/work, called Performing Girl, won the best short documentary award at Outfest 2013, and he was part of the Emmy-Nominated mini-doc series, "This Is Me." His tv/film credits include co-starring in the HBO series "Looking" as Taj, on the Amazon series "Transparent," the Netflix series "Sense 8" and USA's "Mr. Robot." In Sundance Fellow Adelina Anthony's feature-length film BRUISING FOR BESOS he plays the supporting role of Rani. He also appears in various Buzzfeed and Fusion videos, on the web series "Eastsiders" and "Dyke Central" and the Issa Rae/Project Greenlight-produced "Minimum Wage." He is working on his own web series "Private Dick."
D'Lo is the creator of the "Coming Out, Coming Home" writing workshop series which have taken place with South Asian and/or Immigrant LGBTQ Organizations nationally, which provide a transformative space for workshop participants to write through their personal narratives and share their truths through a public reading. These workshops are specifically designed to provide emotional and spiritual support for individuals working through the complexity of their intersecting identities.
D'Lo also holds a BA from UCLA in Ethnomusicology and is a graduate of New York's School of Audio Engineering (SAE). He has an ongoing relationship with the World Arts & Cultures Department at UCLA.
You can find out more about his work at dlocokid.com.
Tune in for a new episode every Wednesday, and be sure to rate and subscribe to help us spread the word! Currently available on iTunes, Google Play, and AudioBoom (or wherever you listen!).
Send questions, comments, and feedback to [email protected]!
Comments