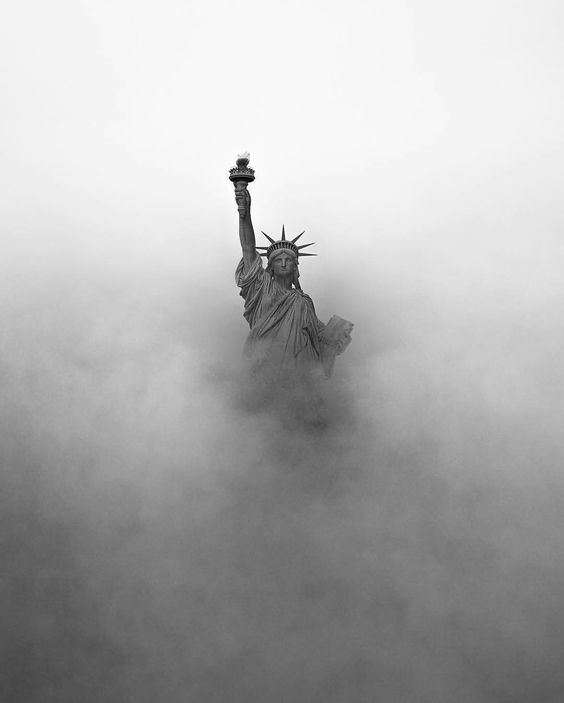 by Amina Khan – Follow @aminaaakhan23
In February a barbaric shooting took place in a Kansas bar, wounding one man and killing another. Srinivas Kuchibhotla and Alok Madasani were asked if their "status was legal" before being shot by Adam Purinton, who since has been indicted on federal hate crime and firearms charges.
Now fulfilling the role of a widow, Sunaina Dumala, has lost her U.S. resident status. According to the Kansas City Star, she and Kuchibhotla, an employee at Garmin, applied for a green card on his H-1B visa after marrying in 2012. When Kuchibhotla was killed, they were still waiting for approval. Now, Dumala is in jeopardy of being deported.
Metered Protection, Temporary Visa
After her husband's death, Dumala was able to maintain a temporary status with the help of Rep. Kevin Yoder, who refused to deport the widow of a hate crime victim.
He sponsored a bill intended to help workers who meet certain qualifications to secure legal permanent residence in the U.S., though he is against Obama's DACA program, which Trump decided to end earlier this month.
Dumala's future in the U.S. has been solidified for the next year through an employment authorization document. She is now working towards receiving an H-1B work visa of her own.
Immigration Reform Necessary
In order to protect people like Dumala and DREAMers, many wonder what actions need to be taken by the U.S. government to guarantee immigrants the right to obtain the status as a lawful citizen.
Conservatives hold the belief that immigrants are attaining jobs that could have been granted to middle-class American workers. Additionally, they feel uncomfortable with immigrants practicing different religions and traditional customs. Conservatives in the U.S. against immigrants coming into the U.S. are xenophobic and racist. They applaud sending students back to countries they have never been to, simply because they feel opportunities are being taken away from them and "affecting the American economy negatively."
A study by the National Academies of Sciences, Engineering and Medicine has proven that immigrants really are not taking American jobs and are actually bettering the American economy. Higher-educated second-generation immigrants add $30 billion a year to government revenue, with third-generation immigrants adding $223 billion. 
What steps will the U.S. take to protect a crucial part of the American economy – immigrants?
RAISE Act
The revised Reforming American Immigration for Strong Employment Act, sponsored by Republican senators Tom Cotton and David Perdue, introduced in August the idea of a using a point-based system to grant legal status or green cards to immigrants, only taking in the most-skilled workers.
In a study, the National Immigration Forum and National Foundation for American Policy found that "cutting legal immigration in half (as proposed in the RAISE Act) would reduce the rate of economic growth in the U.S. by an estimated 12.5% from its projected level."
In fact, there is no evidence that eliminating family immigration categories will raise the wages of U.S. workers, as Sen. Cotton has asserted.
This bill is also an attack to mitigate nepotism that is so heavily prominent in immigrant families. Additionally, the bill limits how many refugees are welcome in the U.S. Yet, this majorly contradicts the words edged onto the Statue of Liberty, which welcomes "huddled masses." Why are American values being eradicated for the overpowering sense of greed?
Ignited Hate Crimes in America
Unfortunately, we live in an America where, unless you are white and Christian, you face pressurized alienation and unrefined hate. Under the prying eyes of a white supremacist lies the need to blame someone else for their own inability to make a decent living.
Their sizzling fear weaved with untamed anger triggers attacks on the majority of innocent immigrants. The Kuchibhotla case is one of a million, many that go unreported. How many more sacrifices and quarrels will immigrants have to endure just to gain basic human rights?
According to NBC News, among U.S. cities, New York had the largest instances of hate crimes in the country in 2016 – a 24 percent increase from the previous year. Altogether, there were 1,037 cases of hate crimes in the U.S. just last year. 
These crimes have been mainly geared against Muslims and members of the LQBTQ+ community
The argument conservatives and white supremacists often ask is "why do immigrants come to America if they hate it so much?"
Opportunity. Opportunity, not just for themselves but for generations to come in the future. The America that immigrants love is for the purity of American values, which have been neglected for shameful greed and corrupt political power. You can't call yourself an American if you are willing to deprive people of equality and respect because you can't control your need to feel superior.
America would not be America without the sweat, tears, and blood of minorities. It's time 'patriotic' sheltered Americans recognized it.
---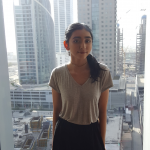 Amina Khan currently lives in Dallas, TX but forever misses her home in Los Angeles. She hopes to become a successful journalist and is always working towards enriching her writing by blogging about her travels or her current favorite TV show/book. Her dream is to work for AJ+ and deliver raw and unfiltered stories that don't make it to major news headlines. When she's not attending college or wandering around in botanical gardens, she invests her time in creating oil paintings and occupies herself with learning how to perfect Arabic calligraphy art. She also has an obsession for sushi, baby goats, Marvel and old people. Feel free to check out her blog!
Comments