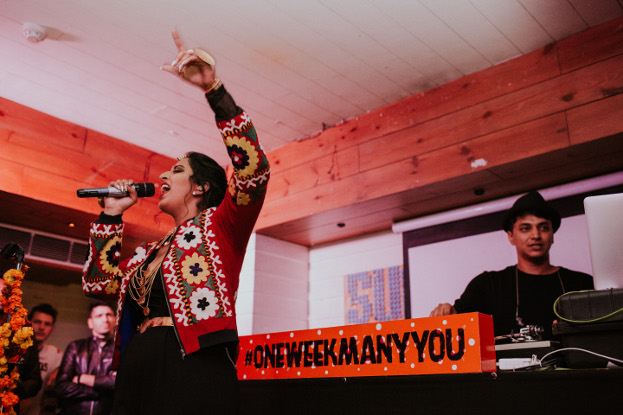 by Karishma Sharma – Follow @kaysharmaa
Well, it's official. Upcoming Indian-American hip-hop artist Raja Kumari has done it again. Another video perfectly in tune to her unique melody, Kumari's latest video, The Come Up, pierces the soul in such a way that makes you want more.
Firstly, a little background on our new favorite queen. If you don't already know who Kumari is, we need to change that, and luckily—I am here to help. Kumari, born Svetha Rao, is an Indian-American songwriter, rapper, and recording artist, from California. She is also a trained Bharatnatyam dancer from a young age and if you listen carefully, she mixes Bharatnatyam tunes and lingo into her songs.  She started off as a freestyle MC and quickly became a known figure, the Indian Princess—what Raja Kumari stands for.
Believe it or not, she has written songs for some very well known artists, including Iggy Azalea, Gwen Stefani, songs for the hit drama series "Empire," and much more. She released her first single, "Mute," which saw more than two million views on Facebook, and recently released a few more songs from her album, "The Come Up."
I had to put 'em on MUTE. ?? ?? Directed by Shawn Thomas Visuals.

Posted by Raja Kumari on Monday, January 16, 2017
The music video for "The Come Up" is not only beautifully made and intriguing but, oh so, refreshing. It shows Kumari's travels to India and captures beautiful moments with local people—moments that cannot be fabricated. The video is the ideal image of Kumari, as it shows her going back to her roots while staying true to her hyphenated identity.
It (literally) shows her "coming up," interacting with large crowds, on camera for video interviews, doing photo-shoots. And best of all, it depicts many different types of people in India of all ages, backgrounds, and types. The most refreshing aspect of the video is being able to peek into the real life of our queen, Kumari.
The song's melody and cinematography blend together for one of the rawest, organic, and real music videos I have seen for a while.
We at, Brown Girl Magazine, have the song on repeat so don't mind us. We about the "come up" life wit Kumari. Can't wait to see more from you and thank you for choosing us as your go-to portal for an exclusive release. We heart you, Kumari! <3
All photos are courtesy of Madeleine Kobold aka @madly_photo.
---
Karishm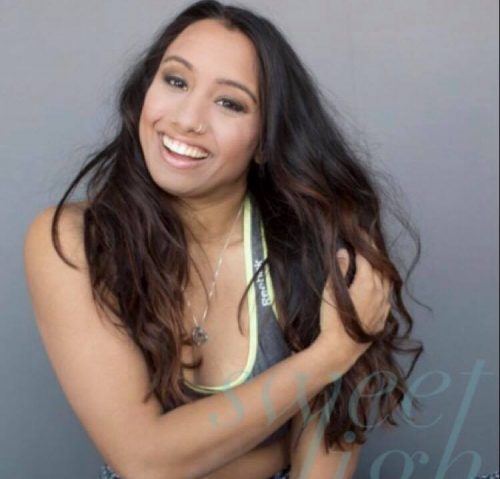 a is a Bollywood Dance Fitness Instructor based in Minneapolis, MN. Her biggest hobby, her passion, and her dedication are all to fitness. She is also a dancer and is passionate about spreading her culture to those who may not be familiar. She aspires to keep her love of fitness alive each day in everything she does!