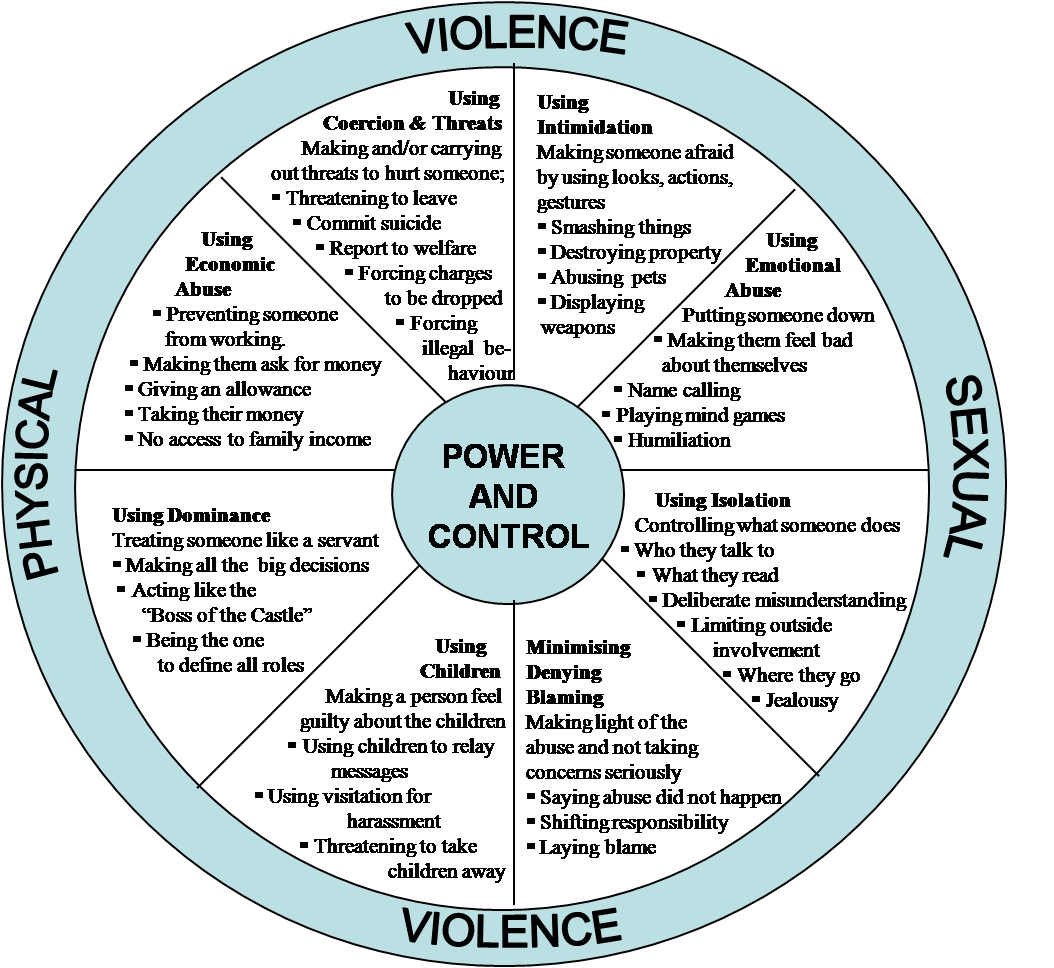 by Vaidehi Mujumdar – Follow @Veemuj

Last week, I attended a training session on issues of domestic violence (DV) & sexual assault for a volunteer program at a city hospital. What struck me about this particular training session is that it encapsulated many populations who are often overlooked in domestic violence and sexual assault education and programming. Some of the populations included people with mental or physical disabilities, communities of color, and individuals who identify with the many LGBTQ communities.
Often we have a specific picture of what domestic violence looks like. We may have been socialized to believe it only happens to poor people or certain ethnicities. It may be a battered woman from a low income area and a man in a wife-beater. At least, that was what many of the attendees described how DV has been portrayed to them through society, the media, and literature.
Like most social issues however, there is most often than not a changing scene and a call to action that results from the dynamic nature of social change. In marginalized populations there are added cultural, societal, issues of deportation, family pressures, and community stigma that often stop survivors of domestic violence from seeking help.
According to the NYC Family Justice Centers, 70% of women experience some type of gender-based violence at some time in their lives. In New York City, 25% of 8 and 9 graders report violence in their relationships, both male and female.
In cases of DV, it is important to note that 50% of females are raped by an intimate partner. Therefore, the added issues that accompany sexual assault and reporting are muddled in DV cases with females because their perpetrator may also be a spouse, a boyfriend, and/or the father of their children. For males, more than 50% are raped by an acquaintance.
The statistics only tell the part of the story. They do not show the disproportionate amount of men and women of color who do not report DV or sexual assault. They do not take into account the barrier that gender and society's "picture of domestic violence or sexual assault" puts on gay, lesbian, bisexual, and transgender individuals. They do not understand the stigma of reporting in communities of color and the misinformation that propagates through such communities.
There was a story of a young gay man of color who thought that he would not be believed if he came into a Family Justice Center because he didn't fit into the "ideal DV picture." We often put up the worst mental barriers for ourselves and that stigma and fear is often carried back to our communities.
Often it's a balance – of normalizing that abuse does occur and that there is nothing "wrong with you" or "you are not damaged" to helping survivors realize that abuse is not part of a normal relationship, whether it be intimate or not.
October is National Domestic Violence month and in New York City there is programming throughout the city that stresses that free confidential services are available at the NYC Family Justice Centers AND that immigration status does not matter. While there are pamphlets, brochures, and events – these materials often reach people like me who work in a clinical setting or are in some way involved with social justice organizations. They rarely reach the people that need them the most.
In the South Asian communities all over the world, there has been public outcry from the Delhi Gang rape that left a 23 year old Indian female dead from the brutal injuries sustained. Although this propelled Indian Parliament into strengthening its sexual assault legislation, marital rape is still not punishable under Indian law. In addition to India, there are 38 countries that have not made marital rape a criminal offense. Emigrating from a country like India where women are socialized to believe that marital rape doesn't exist or that they will further suffer by reporting a sexual assault is – reaching these communities in a melting pot like the NY metropolitan area can be difficult.
There are several organizations that have sought to address the silence surrounding DV and sexual assault.
Founded in 1989, Sakhi for South Asian Women seeks to serve South Asian woman who identify culturally or ethnically to countries like Indian, Bangladesh, Nepal, Afghanistan, Pakistan, Sri Lanka, and the South Asian Diaspora – including the West Indies and Africa. Sakhi literally translated mean woman friend. However, what about those that do not identify as female, where can they go to feel comfortable, validated, and supported.
The importance of organizations like Sakhi and other culturally competent and language-specific organizations is that they bring those taboo issues often stigmatized in our societies and shift issues such as DV and sexual assault to public social issues. They seek to normalize the issues, while educating and engaging people to realize that DV and sexual assault are not supposed to be normalized. The need for organizations that address communities of color where disabilities are often stigmatized, where sexuality or sexual behaviors that veer away "from the norm" are rejected is the next step in creating safer spaces for marginalized groups.
Image Source:
http://vocal.org.au/crime-types-3/family-domestic-violence/what-is-family-domestic-violence-2/what-is-family-domestic-violence/
Comments