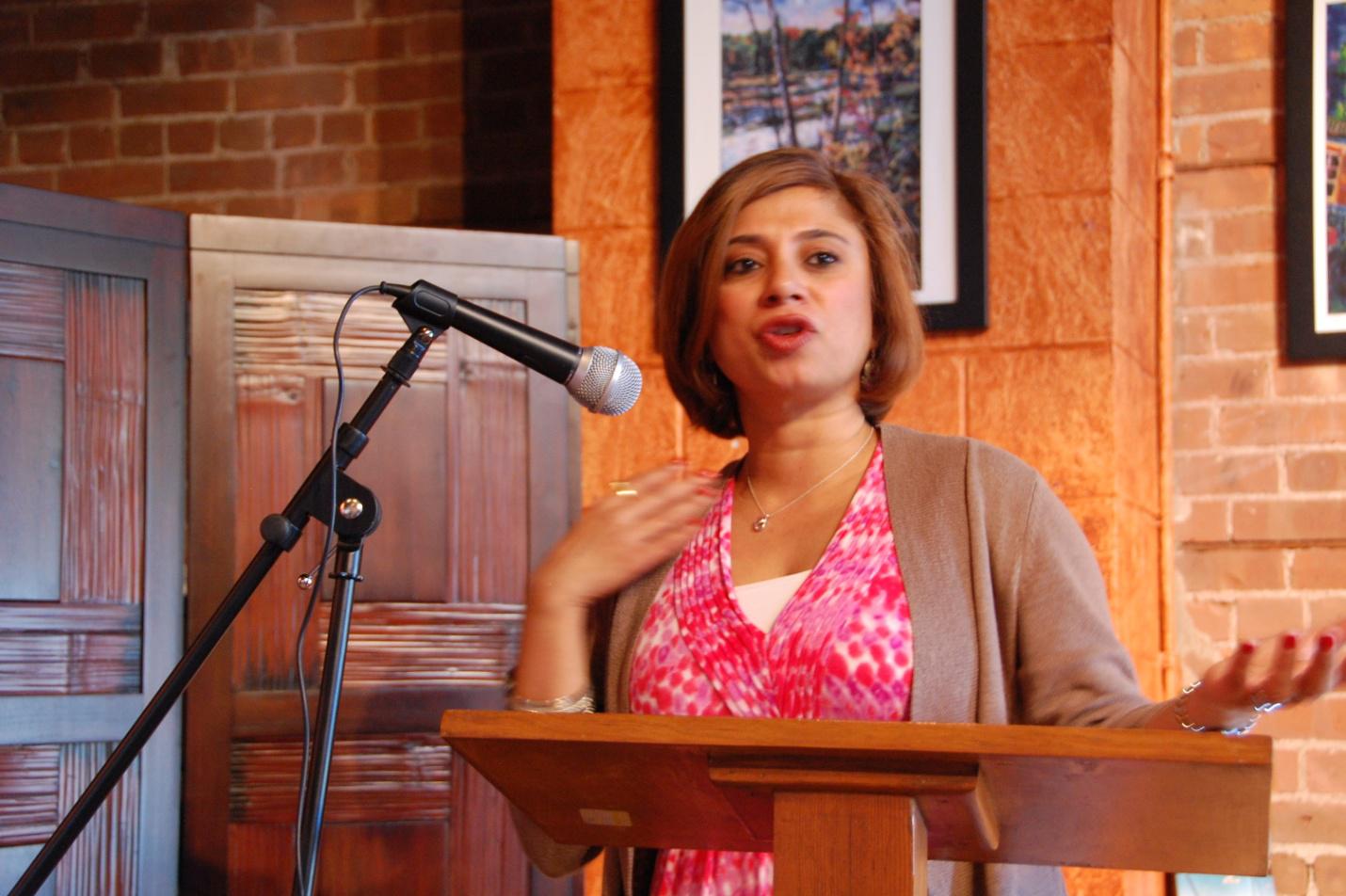 by Sweta Vikram –Follow @swetavikram

Meet our Brown Girl of the Month of October 2013! 
Sweta Srivastava Vikram is an award-winning writer, poet, novelist, author, essayist, columnist, blogger and educator. As you can tell, Sweta has her way with words, and today, her work has been celebrated worldwide. With a penchant for writing since a young age, she then went on to receive both master's and post-graduate degrees, had a successful career in marketing, but eventually decided to follow her true passion and share her words with the rest of the world. She, like many of our Brown Girls, is honored for being a South Asian woman using her voice and words to celebrate our culture nationwide. Visit her Facebook page to get more information on her books, readings and events.
An excerpt from Sweta's poem, "The Talisman"
"At times I dreamt of tossing it into the horizon
so the unison of the blues would engulf it,
but my hands felt manacled. I thought–
maybe it would sense my abhorrence
Poem "The Talisman" excerpted with permission from the book "Kaleidoscope: An Asian Journey of Colors" published by Modern History Press.  Copyright  (c) 2010 Sweta  Srivastava Vikram. All Rights Reserved.
"As a little girl, I remember drowning pages, of my innumerable diaries, with ink—mostly personal essays and poetry, which I didn't share with too many people. The diaries traveled everywhere with me. My brother still makes fun of them. Somehow the word about my creative endeavors spread in my boarding school in Mussoorie, one of the many cities I lived and studied in as a child and earned me recognition: I was appointed as the chief-editor of my school's publication. I call that fateful day my "Cleopatra-moment." I actually attribute my word dabbling to my boarding school education, along with the genetic gift of words from my father.
Given my passion for words, as a young adult, I wanted to study journalism but instead pursued the art of acquiring multiple Masters degrees. I have a Post Graduate in Sports Nutrition (SNDT University, Pune, India), a Masters in e-Business Management (Robert Gordon University, Aberdeen, Scotland), and a Masters in Strategic Communications(Columbia University, New York, USA). I have often wondered if the three degrees combined together can qualify for a PhD.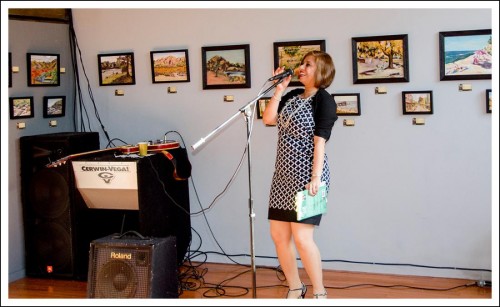 I always felt tranquil writing creative pieces and realized me time marketing and creating branding strategies was not fulfilling, although my time spent as a marketer deemed successful. In 2010, I quit my job as head of marketing for an accounting firm and started to write full-time. Today, I am the author of three chapbooks of poetry ("Kaleidoscope: An Asian Journey of Colors," "Because All is Not Lost," and "Beyond the Scent of Sorrow") two collaborative collections of poetry ("Not All Birds Sing" and "Whispering Woes of Ganges & Zambezi"), a novel ("Perfectly Untraditional"), a nonfiction book of prose and poems ("Mouth full"), and a full-length collection of poems ("No Ocean Here"). My work has also appeared in several anthologies, literary journals, and online publications across seven countries in three continents. Some of my work is part of social campaigns in the United States and India and also has appeared in films.
Taj Mahal Review describes me as "A poet with hauntingly beautiful talent."I have held several artist residencies in Europe and America and worked on collaborative projects with artists from Zimbabwe and Australia. A graduate of Columbia University, I read my work, teach creative writing workshops, and give talks at universities and schools across the globe. And in July 2013, I did readings with the famed South Asian author, Chitra Banerjee Divakaruni in Houston, Texas.
I live with my husband in New York City, dreaming, drinking wine, reading books, and spending time with friends and family. When I am not found writing, reading, or editing, I can be found dancing, playing the piano, or traveling."
– Sweta Vikram
Sweta has won two Pushcart Prize nominations, an International Poetry Award and Best of the Net Nomination for Asian American Members' Choice Awards 2011. She was also selected by the Queens Council on the Arts as a Participant for the 2011 Build Your Own Business for Writers Program and was nominated for an Independent Literary Award. She also served on the board of Queens-based Newton Literary and Chicago-based Desilit.
Follow BGOTM Sweta Vikram's Facebook, Twitter and check out her website.
---
 Do you know a Brown Girl who is awesome at what she does? Send an email telling us why at 

[email protected]

.
Comments