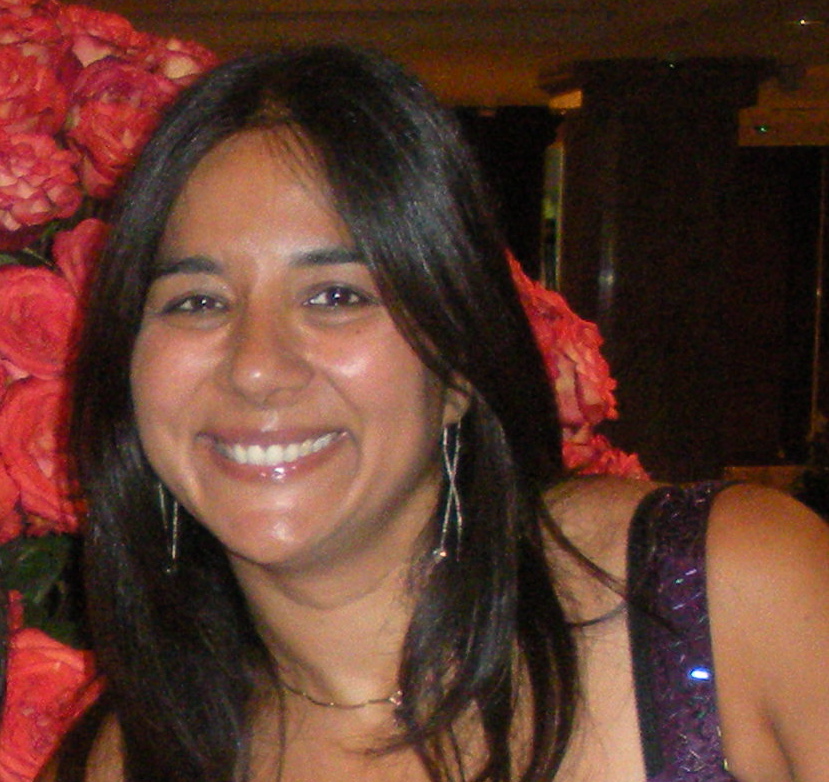 by Rajdeep Paulus – Follow @RajdeepPaulus
Rajdeep Paulus, author of Swimming Through Clouds, is mommy to four princesses, wife of Sunshine, a coffee-addict and a chocoholic. As of this past June, she's a Tough Mudder. To find out more, visit her website or  connect with her via Facebook, Twitter, Pinterest, or Instagram.  
Ever meet someone excited about your ethnic background? As in the moment they realize you are from where you're from, you acquire instantaneous celebrity status and the conversation spins from, "Hey, what's up?" to "Let me tell you everything and anything I know about you and your country." Yeah, that's about the moment I want to make like a shooting star, and become a memory. Sooner rather than later. Because the conversation often goes something like:
X, Y or Z person: So where ya from?
Me: Chicago. Well, I grew up in Canada.
XYZ: But where are you really from? As in culturally?
Me: Oh, that. India.
XYZ: As in India, India?
Me: [Is there any other India?] Ummm… yeah. I was actually born there.
XYZ: No way! What's it like? I have always wanted to go there.
Me: Uh. Well, I was like two. Can't say that I recall?
XYZ: Oh. [Looks down, a bit disappointed, then chin lifts with a renewed smile.] I had a friend in elementary school named, Raj. He and his family immigrated to New Jersey when he was like five or so. Hey, you think you might know him?
Me: [Of course. Cuz we all know each other. I mean, all us brown folks are Facebook Friends, and we all keep tabs on each other.] Nope. No friends named Raj from New Jersey.
XYZ: Right. That was a long shot. But, man do I love Indian food. Do you know how to cook it?
Me: [Sure, I can, but I rarely do. Too labor intensive and besides, the perfectly round and puffed roti was not in my destiny. Been there. Tried it. Not happening.] I can make a few things. Why? What is your favorite dish?
XYZ: Ooooh. I love it all, but especially that creamy chicken curry that is to die for yum! What's it called? Masala?
Me: Umm…masala means spice.
XYZ: Right. I think it's called Masala Chicken.
Me: Do you mean, Chicken Tikka Masala? [Had never heard of it till college days when Indian restaurants everywhere refilled that tray in the buffet line almost as often as they restocked the naan.]
XYZ: YES! That's it. Can you make that?
Me: Nope.
XYZ: Hmmm. [Another downward glance of disappointment. Followed by…] Hey! I'm such a huge Bollywood fan! Love the songs, dancing, and that Aishwarya Rai. Wasn't she voted like the hottest woman in the world?
Me: Yeah, she's pretty, but I don't really watch Indian movies anymore. I grew up on them. I think I've had my fill. Not that I minded "Slumdog" or "I am Khan," but I know a lot of Indians who hated them? Thought they promoted stereotypes. Personally, I thought they were entertaining, but I can see why some people didn't like them.
XYZ: Huh. Can you dance Indian? Would you teach me a few moves?
Me: Sure, I can get my bhangra on, and it's not too difficult. You're basic steps are not too different from "screw the lightbulb, pet the dog." There are gyms that workout to Indian music in the city.
XYZ: Awesome! That would be perfect. Okay, I'll let you go, just one last thing. Teach me how to say something in Indian?
Me: [There are only over 300 languages and dialects in India?] What do you want to say?
XYZ: How 'bout "I love you," in case I fall in love with a hot Indian guy, and I want to impress him?
Me: Sure. Sure. Tell him, "Kuch Kuch Hota Hai."
XYZ: Isn't that the name of a movie?
Me: Yep. Means, "Something's happening here." If you sound too anxious, you'll drive him away. Say that, and he'll be impressed.
XYZ: Umm, okay. Maybe the next time we hang out, you could wear one of your Indian outfits. I just love the glitter and glam of saris.
Me: Sure. I'll even wear a bindi on my forehead. [I lie. I'm a jeans and sweatshirt kinda gal. The Indian garb sits nicely folded in suitcases for the occasional wedding when I hold my breath as I squeeze into a circulation-stopping blouse and wrap and pleet, undo, and repeat till my fingers ache, because I'm still not that great at the whole sari-fixing process.]
>XYZ: [Folds her hands and bows to me.]  Namaste.
Me: That means, hello.
XYZ: Oh. What do you say for goodbye?
Me: Namaste. [I couldn't resist.]
***
The thing is, I'm Indian, ethnically speaking. But I don't live and breathe my Indian-ness, daily. Some days, the most Indian I get is breaking a piece of bread and dipping it into my soup, or throwing on a few silver bracelets as accessories but even these are stretching personal tastes to label them Indian when anyone else could very well do the same thing, and if their skin isn't brown, no one would think they're acting "Indian."
Don't misunderstand. I love my culture, the food, clothes, music and language but sometimes I just want to be me. American, Midwesterner, pop culture-loving, Greek salad-munching, coffee addicted me. No not, chai. That's all.
***
Love discovering new teen fiction? Download this FREE ebook sampler from Amazon!
Featuring some of today's strongest indie author voices, this Fall teen reads sampler is sure to connect you with your next page-turning read. Perfect for fans of Sara Zarr, Meg Cabot, Jennifer Hubbard, Melody Carlson, and more. Download the drama before it's too late! Offer expires September 17.
For even more of today's best indie teen fiction, visit PlaylistFiction.com.
Check out our book review of Swimming Through Clouds.
Comments