by Hera Ashraf – Follow @HeraSpeaking
Ranbir Kapoor is everywhere these days, snagging big awards and big banners. With his most recent release, "Yeh Jawani Hai Deewani," Kapoor can officially say he's a member of the "100 crore club."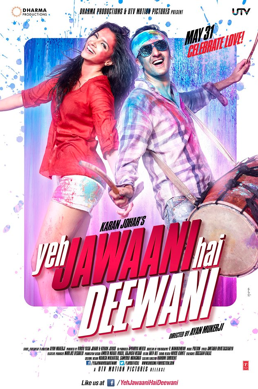 Although "YJHD" was an average movie with a typical plot line similar to most Dharma production films, the movie managed to lure audiences into movie theaters due to no weekend competition and a great sound track. Also, can't forget Kapoor's dance moves and cute face in the mix!
The past few years have been big for Kapoor. He managed to not only break away from the "newbie" category, but also overshadow his fellow actors that entered the industry at the same time, namely Imran Khan.
After doing a few "cute-sy" films to build up his fan base, such as "Wake Up Sid" and "Ajab Prem Ki Ghazab Kahani," he eased himself into trying more serious roles. With "Raajneeti," Kapoor changed his boy next door look to a more mature young man look. The film was basically his way of telling the world, "Hey, look, I've grown up." It was a side the audience didn't see before, and needless to say, he pulled it off quite well.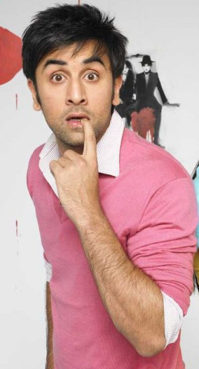 Kapoor continued to do a couple more commercial films from big production houses, securing his spot as one of the most popular Bollywood actors of our generation. Although Kapoor got much success from his films, he still hadn't proven himself as a great actor, for most of his roles were quite similar to each other and not very difficult to play.
Then came "RockStar," which is my personal favorite Ranbir Kapoor film. Although "RockStar" itself wasn't considered that great of a movie (although I really enjoyed it), Kapoor truly became an actor with this film. There was intensity, emotion, and dynami personalities that he portrayed beautifully on-screen. I think that is when Kapoor monopolized his generation of actors as well as secured himself on top with the older A-listers. "Barfi!" reserved that seat for him for the following year. I don't need to say much about Kapoor's work in "Barfi!"; it's better if you just watch it for yourself.
Now that Kapoor has joined the 100 crore club, it is going to be interesting to see what his future projects hold. Audiences hold high expectations when a name like Ranbir Kapoor is involved.
Images from Bollywoodmantra.com
Comments