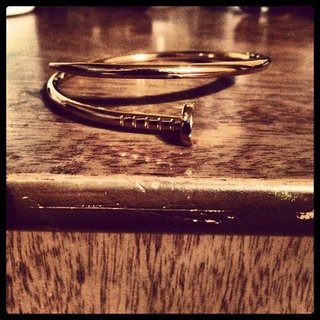 It's the holidays and aside from the fact that you now get to watch Love, Actually on repeat and not look completely insane, you also have the opportunity to shop for other people! Whether you're a fan of this or not, the really, truly, honestly best part about this is that you get to shop for other people and then find things for yourself along the way.  So YAY to, really, just being selfish…just kidding!! Truthfully, the best thing is genuinely thinking about somebody in order to find something that they'll love.  The nice bit of credit you get is just icing.  So in honor of the upcoming season (and my recent need for jewelry), I've compiled a list of some great jewelry websites that offer a variety of pieces for anyone in your life.  They're my favorites and I can guarantee that you'll find something for under $20 if you're on a budget.  And you can get something more expensive if you really, REALLY, love that person.
1. Shopsosie:
Recently discovered and recently obsessed.  This was a pinterest find that I check nearly every week now.  You do have to pay for shipping but they've got a nice selection of interesting pieces for something just a bit different.  Evidence (Right) – my new favorite bracelet, courtesy of shopsosie.
2.  Han Cholo
I found this site a long time ago (two years) when I bought a Tommy gun necklace at a street fair in New York City.  I haven't ordered anything from the website but their brand of jewelry is a little geeky and mostly awesome.  Fans include Gwen Stefani…so, I don't know why you're still reading this.
I stumbled across this site a few years ago when I constantly googled "gun ring".  Her gun ring is a-m-a-z-i-n-g and she's got some pieces that are fantastically glamorous and funky.  You can even customize your jewelry.  If that doesn't say "I like buying you things" I don't know what does.  (Note: I still Google "Gun ring" but only once a month.  I want to buy the gun ring on this site but I've never taken the plunge. Because, you know, I have commitment issues).
4.  Jewelmint
By far one of my favorite websites for jewelry. It's a membership site and while I usually shy away from these, I think this is absolutely worth it especially because you can opt to skip out of the month without any type of fee.  It's $29.99 a month and after answering a few questions you'll get a personalized selection of jewelry every month that will keep you pretty happy – but will not limit you to exploring other offerings.  My suggestion is to maybe pay a few months membership for the person as your gift.  And then be a true friend/sibling/relative/etc and make them pay the rest themselves.
5.  Bauble Bar
Recent find that I just had to include because of my love of Nina Garcia, who did a fantastic collabo with the site.  The prices range is generally affordable.  My only absolute WARNING is that I have yet to try this site out and based on what I can gather it's similar to Jewelmint.  It requires you to become a member but their selection is easily viewed before you take the plunge.
6. Asos
Love this site.  There's always a sale.  And shipping is free.  Is there anything else?
Comments