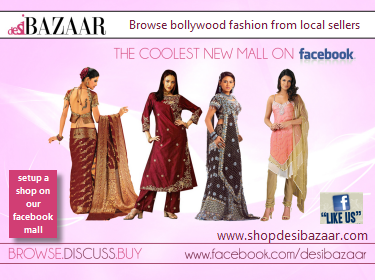 by Aditi Mehta – Director
BG Staffer Alisha and myself were presented with a cool and innovative way to shop with the girl friends…online.  Sometimes my besties are far away and I just wish you could get their advice right away on a new find, whether it be jewelry, accessories, or even what to wear to the next Indian wedding.
Desi Bazaar solves this problem through an online mall right in facebook.  In order to get you girls shopping along with us, we're holding a contest! Help Alisha and I pick out the perfect fall accessories and you might $50 to spend at Desi Bazaar!
Here's how it works: Log into facebook and check out what Alisha and I have found so far through this link. Just follow the on screen instruction and add items you like to our list called "BG Fashion Accessories". We'll pick our favorite suggestion and you'll win the $50!
Need an idea of how all this works? Check out the screen shots to get a better idea of the shopping experience on Desi Bazaar!
By clicking on "Ask Friends" I asked Alisha for help in picking out the ultimate fall accessories!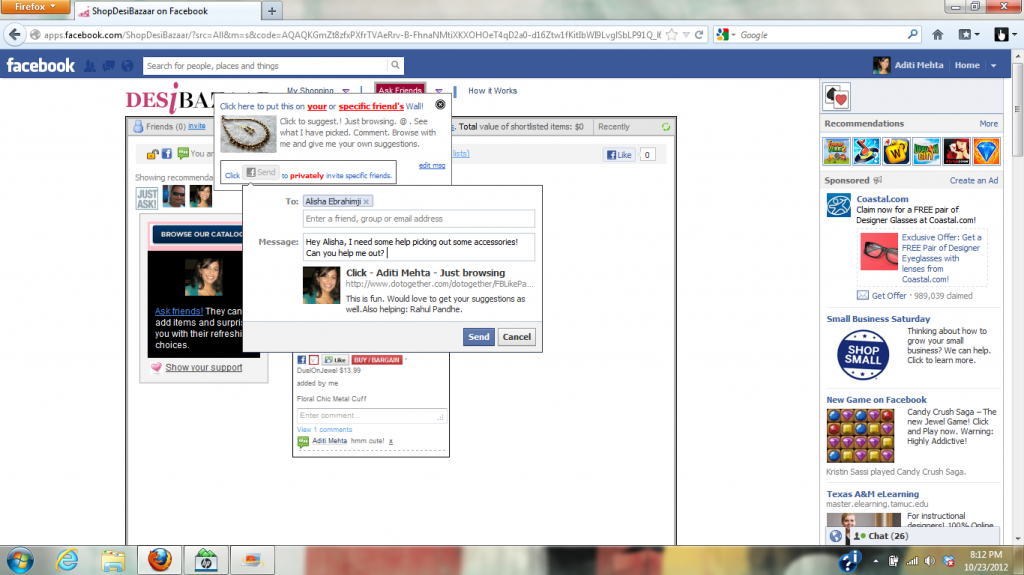 I myself added some of my favorite pieces. I have my eye on that red purse!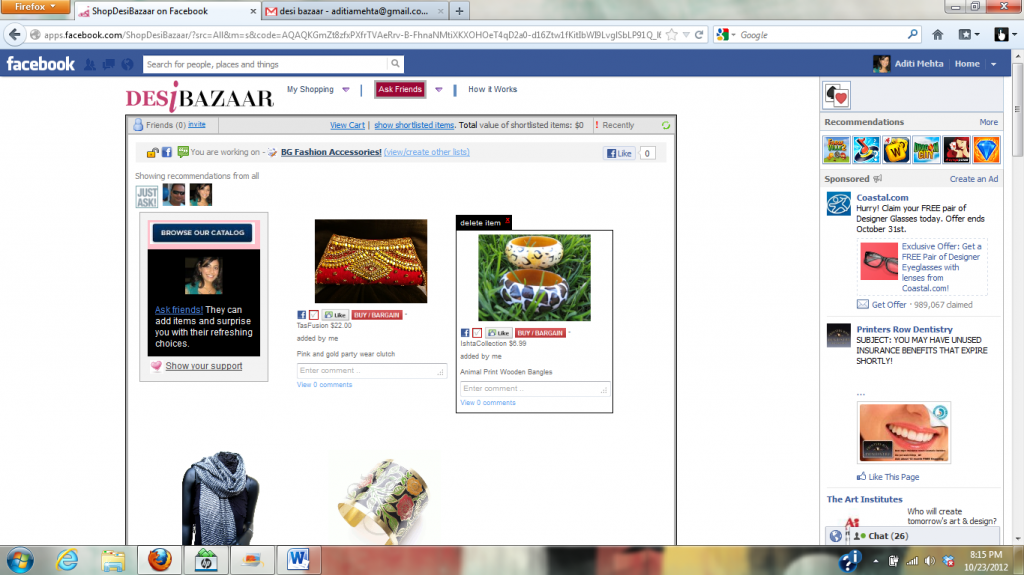 Once I asked Alisha for some recommendations herself, she found me ton of things I might like too! This was all within Facebook, so I can keep asking more of my friends for help and suggestions!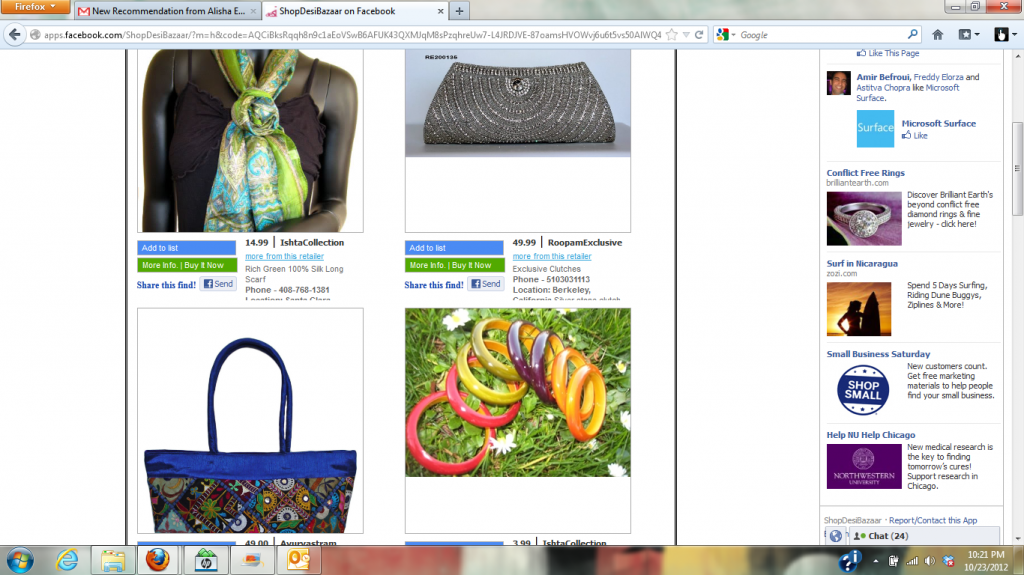 So suggest away and you may win $50 to spend on yourself!
Comments