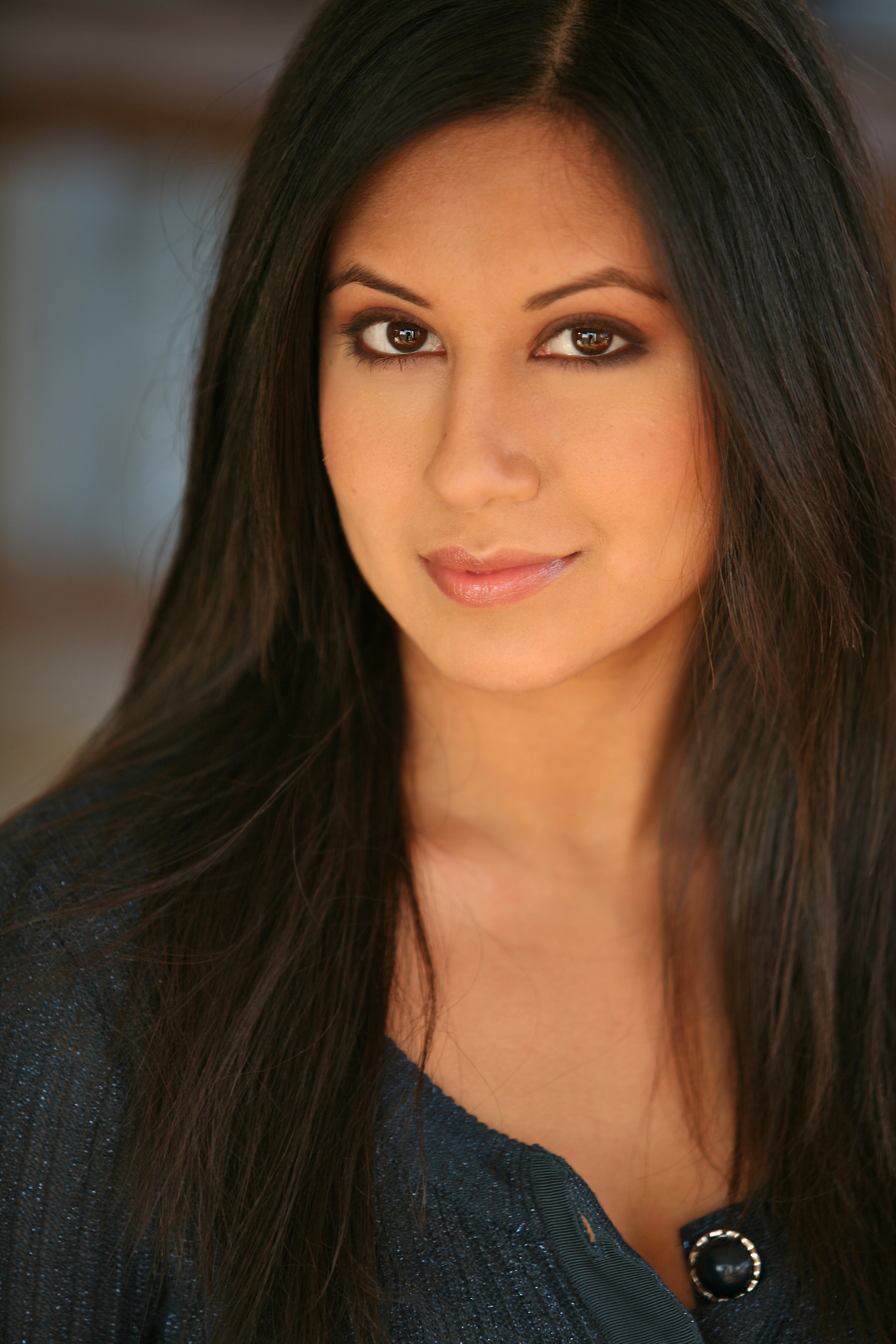 by Alisha Ebrahimji – Texas State University @AlishaEbrahimji
Natasha Chandel is a South Asian triple threat in acting, singing, and dancing. Chandel has had the opportunity to work for some of Canada's top networks and television shows such as CHUM (FashionTelevision and MuchMusic), CBC, Rogers Television, CCI Entertainment, and is a Digital Producer for MTV News in New York City. Originally from Canada, she is now a New York City resident working on her newest venture, Landing in Mumbai.  Here's what she had to share with BG.
 BG: Three words to describe yourself?
 NC: Creative, Loving, Driven
BG:  I've been reading everywhere that you're a triple threat performer, with singing, acting, and dancing under your belt, what is your favorite among the three?
NC:  They each hold a different place in my heart.  Singing is very personal and emotional for me and I don't do it that often anymore; dancing allows me to feel the most free; but acting is where I discover myself and humanity the most.  If I had to choose, acting is my favorite by a small margin.  I love the arts, period.
BG: Where do you see yourself in 5 years from now?
NC:  It's hard to say exactly what I might be doing, but I see myself as a healthy, thriving performing artist and media entrepreneur in Hollywood, hopefully leading in my profession, with a good partner and hopefully able to travel the world a bit more!
BG: If you had the opportunity to work with any actor/actress who would it be and why?
NC:  Hands down – Meryl Streep.  I value versatility in an actor and she transforms in every role she undertakes and has such a glow about her in life.  She seems joyful on and off screen and I think just by being in her vicinity, I could learn an incomparable amount, just by observing her at work.
BG: Tell me about Mumbai Chopra and what made you want to take on this role?
NC:  Mumbai Chopra is the lead character in a comedy web series I created and wrote, Landing in Mumbai.  She is the sweet yet materialistic daughter of a spiritual guru who endures a video scandal and haphazardly tries to find enlightenment in her life.  She is an edgy, funny, confident young woman with a heart of gold and, kind of, the yin to my yang.  When I created the character, I had such a specific look and persona in mind that I felt I had to play her.  I love letting loose through this character and saying all the things that I would never dream of saying in real life!  Like "Daddy says I'm breast, I mean blessed!"  She's fun and flirty and over-the-top and yet somehow makes a positive difference in the lives of others.  We always see the underdog story and I was tired of that.  Mumbai is the unlikely heroine and that's what I love about her.  She seems to have it all, but she really doesn't because NO ONE DOES!  You learn to love and feel for her when you realize that.  As an actor, she's a great challenge – creating this "House" like character to be likable and loving.
BG: What has your proudest moment been in your career thus far?
NC:  I have been blessed with awards and recognition for my work, and for every compliment I have heard from the world, I am humbled.  But, I struggled growing up trying to convince my family that the path I was taking was the correct one for me.  When, I told my parents I was going to create this web series based on the TV pilot I had written and they supported me but had no idea what I was really talking about.  Once the first season of Landing in Mumbai launched, my parents called me to tell me how proud they were of me, that they finally understood this was for me and they finally understood what I was putting all my energy towards.  From then on, they have been my biggest proponents and to have their blessings means the world, so that has to be my proudest moment.  I'm pretty sure I cried after that phone call.
BG: Tell me who some influential people have been throughout your life?
NC:  These are some great questions you're asking!  I am someone who is influenced by Life and have had so many great teachers along the way, but the three most influential people in my life have been: my mother (for watching her strength has given me strength, she has to be my biggest hero and is the one that picks me up every time I fall and there are a lot of falls in this business), my father (for loving me the most and pushing me the most to be better than myself, to expect the most of myself), and Oprah (because I love television the way a fat kid loves cake) and she was the first person I saw who used the medium in a positive way and watching someone who came from nothing, no connections in this biz and made it as one of the largest media moguls ever has been nothing but inspiring for me).
BG: What advice do you have for girls in the South Asian community wanting to pursue a career much like yours?
NC:  Go for it!  Your ethnicity should never stop you from fulfilling your dreams.  Growing up, I never even knew or understood what race I was.  It was only when I got into my teens that it put in my head I was "different."  But I never let it stop me.  If you want to pursue a career in media – go for it!  Study, study, study.  Take it seriously and it will take you seriously.  And use everything you come from to your advantage.  It only adds dimension to your character.  If your parents are against it, show them you take it seriously and not as a side hobby because you hope to be famous (and there is nothing wrong with wanting that either) but this is a tough business and the more arsenal you have in your bag, the better chances you stand.  I look forward to working with you!
If you want to know more about Natasha's newest web series visit, http://www.mumbaichopra.com/
Photo credit Paul Gregory
Comments