By Sneha Goud – Managing Editor
A few weeks ago, I was fortunate enough to attend the opening night film of the 8th annual South Asian International Film Festival,  Abu, Son of Adam.
The theatre was packed as Abu made its American premiere. Though my friend complained the dubbing of the film in Hindi (from the original Malayalam) was inaccurate, it didn't bother me.
Abu, Son of Adam, is the story of a humble salesman and his wife whose lifelong wish is to make the Hajj pilgrimage. He slowly sells his prized possessions to pay for the trip. Through this planning process, his life in Kerala's verdant Malabar region is – his hardworking nature, the respect he has earned from wealthier community members, his livelihood a relic of earlier times.
Seeing Abu's childlike wonder upon receiving his first passport, even going so far as to gently scold his wife for touching the pictures invited laughter from the audience. By the end of the film, I was sure disaster was inevitable and the calm ending was a surprise.
Variety said "The film has a tendency to shy away from overt dramatic conflict, as Abu's gentle decency sees him escape or mollify one practical or personal opponent after another. As such, he's a more admirable protagonist than he is a compelling one…" I agree, though I sympathized with Abu's desire to earn the money for the trip himself, I wanted to see anger or sadness as he faced his inability to do so.
I wish the couple's family life had been explored more. Allusions are made throughout the story to the couple's only child, a son who has abandoned his parents to start a new life in Dubai. The son no longer speaks to his parents, ashamed of his humble background, though his mother hears tidbits of his life from friends and neighbors: a new baby, a new job, each new accomplishment hurting his mother left behind.
Reading of Abu's low national box office numbers was unsurprising, as the film moves at a steady pace, no thwarted love stories or fight scenes to be found.
The film is India's official entry in the foreign language film category of the 84th annual Academy Awards. Though the film has its flaws, I hope Abu, Son of Adam is given a chance as Abu's graciousness and piousness is a representation of India I am proud of.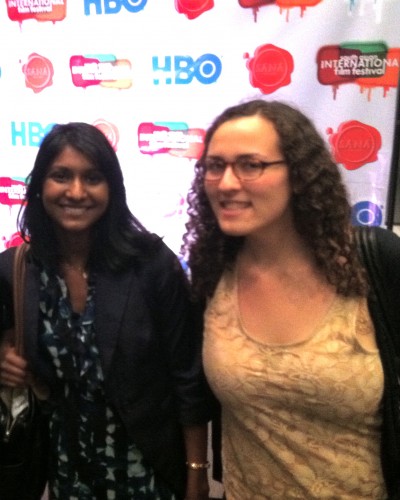 Photo from film courtesy of Deccan Chronicle 
Comments