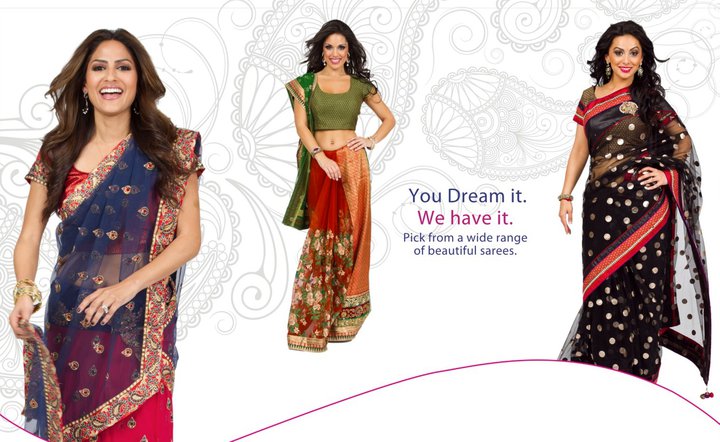 interview by Aditi Mehta
For the past two months, Brown Girl has had the privilege of being sponsored by two very amazing Brown Girls. Sisters Siddhi and Riddhi Khara are the founders of Borrow It Bindaas, an online business that rents Indian clothes and accessories for special occasions. The girls' business has grown rapidly since its launch this past May and continues to gain media coverage for its innovativeness. If you haven't heard about Borrow it Bindaas yet, here's your chance to get a firsthand look! Brown Girl interviewed the Khara's to learn a little bit more about the sisters and their business.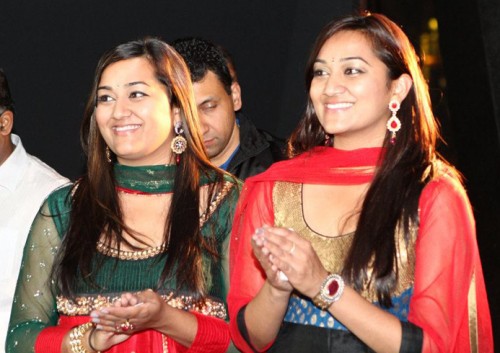 Can you tell us a little bit about your backgrounds?
We were raised in Southern California in a family full of entrepreneurs. We always knew we wanted to start something of our own eventually, but wanted to make sure we ventured out and gained the right experiences.
I (Siddhi) have a professional background in International Sales & Logistics and my educational background is in International Business from the University of California Irvine and a post graduate certificate from University of California Los Angeles. I am currently pursuing my MBA . Riddhi has a professional background in event planning and majored in Business Economics at the University of California Irvine. She is also pursuing her MBA. She has a background in planning South Asian and  Non-South Asian Weddings as well as other events, such as Film Festivals.
Borrow It Bindaas creates a perfect synergy of my experience in International Business (as a large part of our business is dealing with vendors and our team overseas) along with Riddhi's background in the South Asian Wedding Industry which is our major target industry.
What led to the idea of renting Indian clothes and accessories?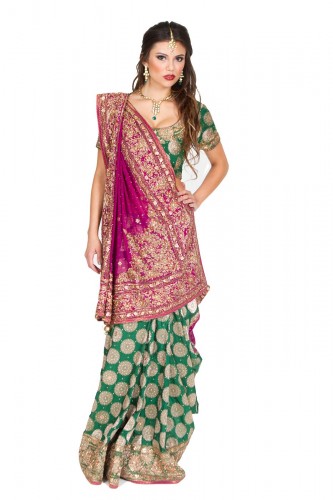 We sort of recognized the need very early on. We both attend many South Asian events and weddings and started to recognize that almost a third of the party would be Non-South Asians adorned in Indian Apparel. They would either spend a fortune doing so (one of my friends spent $700 at a local shop for a plain georgette non-designer saree!!) or the bride would have to go out of her way to buy these clothes for her friends while she was in India doing her own wedding shopping.
We also experienced this dilemma ourselves, having a family full of women where we would borrow each other's clothes, but ultimately ended up repeating these outfits amongst each other and spending way too much on outfits we would ultimately wear once. We realized we cannot be the only young South Asian women going through this, there had to be a better way to wear the latest trends without having to: spend a fortune, borrow clothes from your relatives, or even buy an expensive saree online and wait up to 6 weeks for it with an unstitched blouse!
We came up with a detailed business plan late last year and decided to go for it. We wanted to give South Asian women all over the U.S. an affordable and accessible resource and most of all a "Bindaas" or "hassle free" free experience from the comfort of their own homes!
Do you find yourself wanting to keep the clothes/accessories you rent yourself?
Absolutely! Each item that is on our website, is personally handpicked by us, we make sure that the items that are on the site are trends that are wearable here in the U.S. and also ensure that we have a wide variety of items so it appeals to everyone in the South Asian Diaspora.
What were some difficulties in starting your own business? Did you have support from your family and friends?
I think one of the difficulties in starting your own business is recognizing that you have to cover your bases in every department of the business. Being a founder of the company you have to expand your knowledge on various departments that are essential for running a business and really learn and master the departments that you may be unfamiliar with.
One of the largest blessings we have had in starting this business is the unconditional support of our family and friends from the start. They supported our ideas and saw the passion for our idea and helped us turn it into what it is today. Even now, they are constantly helping us spread the word about the company. I think one of the best parts about starting your own business is that you learn how to use your own strengths and also learn how to reach out to your own network of family and friends to see how they can use their strengths to help you in different ways with their expertise.  While starting your own business comes with many challenges, it is the best thing that has happened to us! Each day is so different and unpredictable and we learn so much everyday through the different situations and people that we come across.
Business has been great for us the past few months, our orders are increasing exponentially, and people are responding very well to the concept. We feel that we have been getting such a good response because people can really relate to the practicality of the rental concept.
Where do you hope to take Borrow it Bindaas in the near future?
In the near future, we see Borrow It Bindaas diversifying and expanding on its products and services. For example, we went from only having sarees to expanding to salwars, anarkalis, and we are launching lenghas and men's apparel soon as well!
For girls who don't know much about Indian fashion, what are some trends you are seeing out there?
The trends we are currently seeing are lehenga style sarees (ready made sarees), color blocking, velvet touches, intricate designs and artwork on the Indian Apparel, and a lot of gold gotta work on the sarees and lenghas.
What's the best part about your jobs?
I think the best part of our job is that everyday brings something different to the table: new challenges, new experiences, and new people. Most of all, doing something that we absolutely love and share together. It is great to have a partner who is also your sister who you have grown up with and who is equally invested in the business just as you are.
What advice would you give fellow Brown Girls that are aspiring entrepreneurs?
Just go for it! If you have an idea, don't hesitate, this is the time to start something of your own! We are lucky to live in the U.S. where it is very entrepreneur friendly and gives us a lot of resources and tools to get started! While there will be challenges ahead and a lot of grey areas, don't let that stop you! Starting your own business is the best thing you can do for yourself, because you get to do something that you are genuinely passionate about everyday!
***
Be sure to check out Borrow it Bindaas and their collection at www.borrowitbindaas.com.
You can now own an accessory featured on Borrow it Bindaas! BG Giveaway #4 includes a beautiful silver net style bracelet!
Comments