By Sneha Goud
I recently had the pleasure of interviewing filmmaker and inspirational Brown Girl Ishu Krishna. She is is currently filming her first full length feature, Arrange to Settle.
Arrange to Settle is a feature film about an Indian girl that decides to get an arranged marriage following a series of failed relationships.  Even though her father gives her an "out" before the invitations go out, she commits to going through with it.  After making this commitment, she meets Justin, the man of her dreams. [via]
How did your career path lead you to filmmaking?
"My undergrad degree is in theater and I have a photography background. My parents, being typical Indian parents, wanted me to major in something academic. [As a compromise] I convinced them to let me major in English and theater. I never thought film was an attainable [option] because of the costs [camera, equipment] involved. In 2004, I was at Sundance with a friend who was using digital video. We started making movies together and I really loved doing it."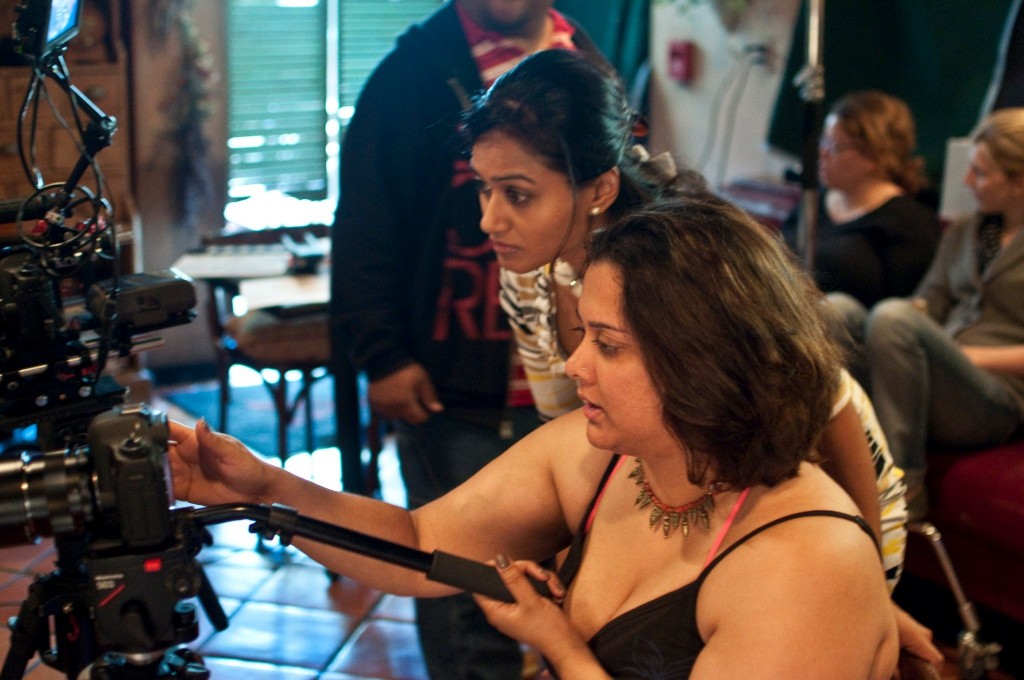 How did you get the idea for Arrange to Settle?
"I have an MA in political science and an MS in IT. I wanted to do something for myself so I went back to get an MFA in film.  Many film students do a short film as a thesis but I had already created short films so initially I wanted to shoot a feature film."
Krishna eventually settled on writing two feature length scripts for her thesis.
Krishna received inspiration for Arrange to Settle from her own life.
"I was at home and my mom wanted to set me up with someone. I was thinking, what if I agreed [to be with someone] but then met someone else. This script ended up sitting around for a year. I have a full time job so I could only film on weekends and it was hard to find people who would volunteer for months."
Auditioning for a role in the film Love and Alysha ended up being a turning point for Krishna.
"I helped the producer a lot for the film. That's when I realized I could do a movie myself. I felt like I kept making excuses as to why I couldn't do things, so I wanted to just jump in. [That is part of the reason] I am raising money as I go instead of waiting [until the project is fully funded.]"
Filming for Arrange to Settle started in early May and is scheduled to end in August. Shooting takes place on weekends to work around Krishna's full time job with the IRS.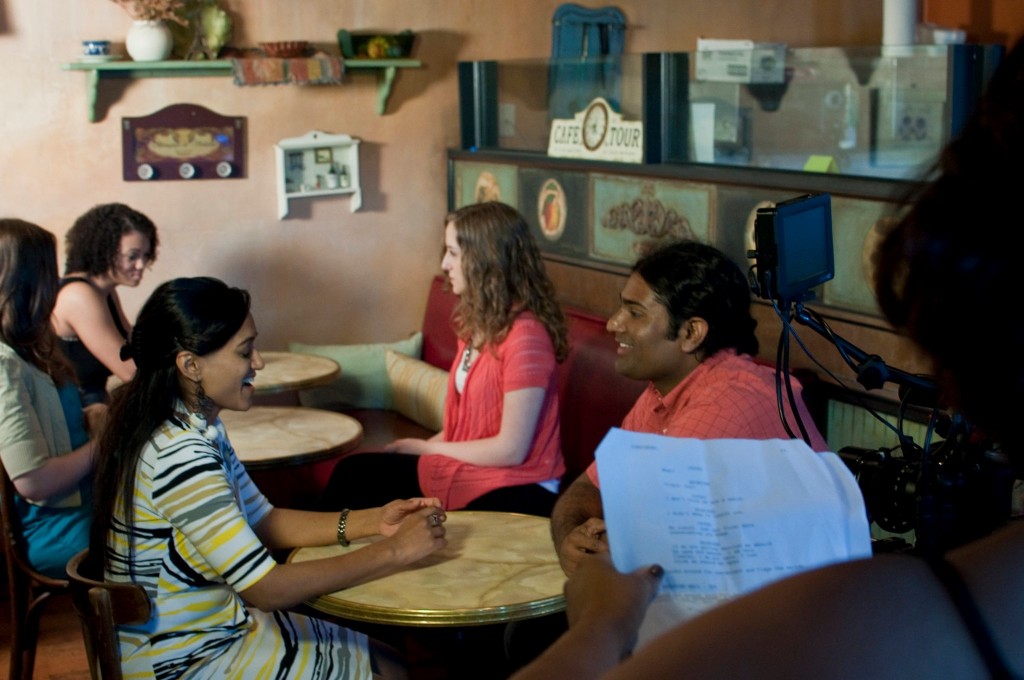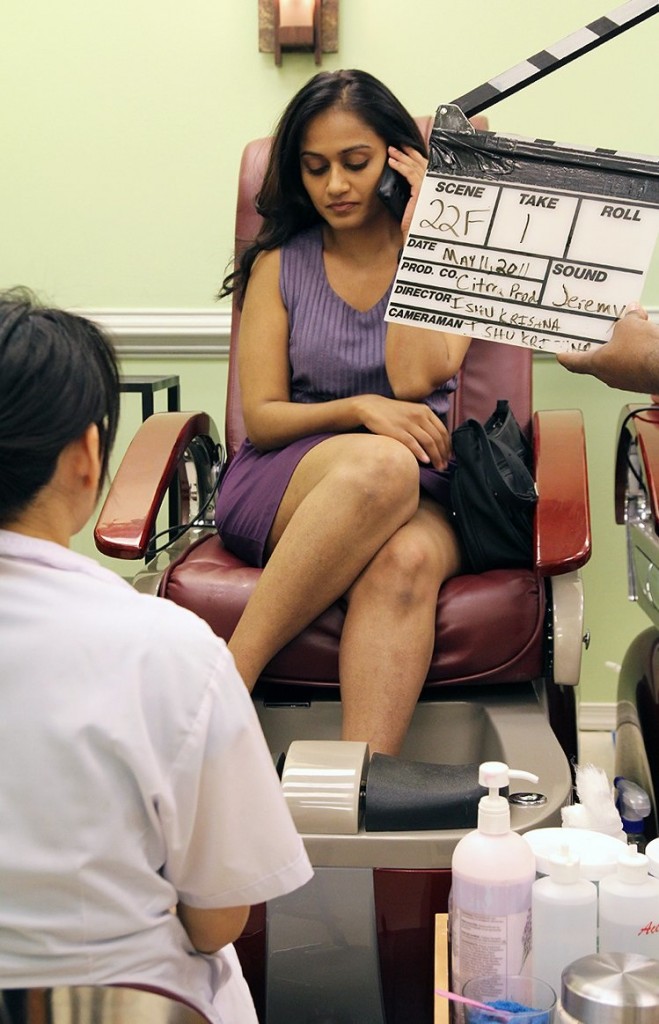 I saw your idea on Kickstarter. How else did you raise funding?
"Kickstarter was one of many companies I used for funding. The reason I used the site was two fold – it was free marketing and a funding source. Two people who found me [through Kickstarter] turned out to be bigger money donors. I went above my goal for my insurance and found real investors. Indian Express found me and did an article on me. It was very successful."
What advice do you have for young women interested in directing movies or other non traditional careers?
"You only live once. What is the worst thing that could happen? You can always go back and find another job. The greater the risk, the greater the reward.  It's important to be open with your parents and tell them how important [your dreams] are.
Don't be afraid of failure. Accept failure but have a back up plan. A lot of my Indian friends are afraid of failure but my American friends aren't."
How did your family react to your career choice?
"They were really supportive. [Initially] they would tell their friends I make films as a hobby but also have a high-paying IT job. I finally confronted them and  asked "When are you guys going to recognize this is not just a hobby?" Since then, they have been a lot more accepting."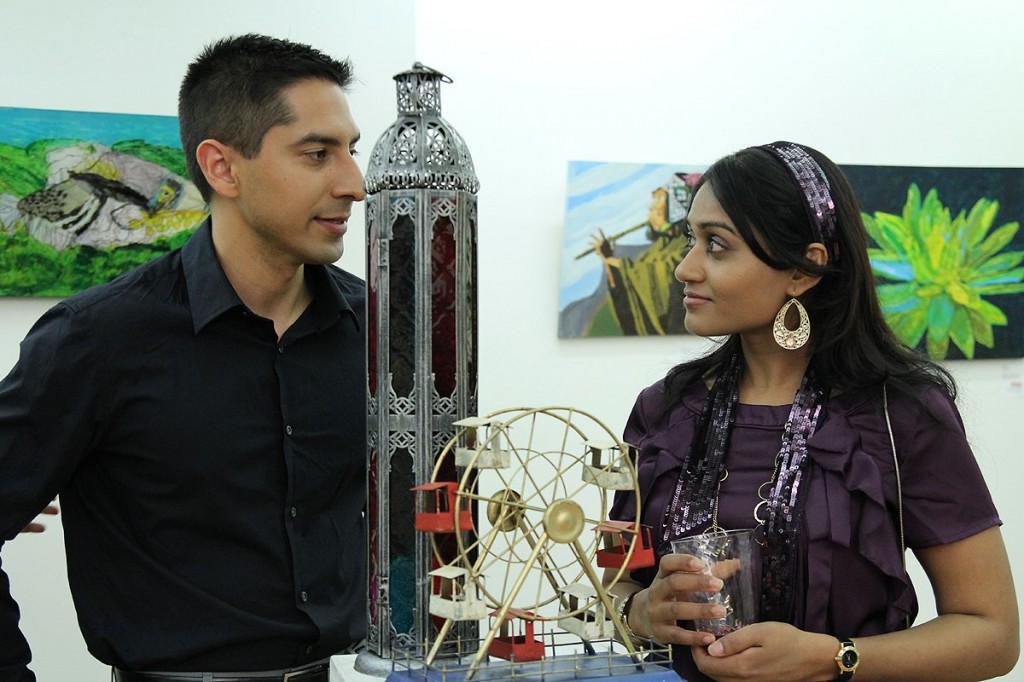 How would you describe the plot of Arrange to Settle?
"It sounds like a chick flick but it's really more of a drama than a romantic comedy. I used to say [the movie was about a woman] who was 30 and wanted an arranged marriage.  Now I tell people it's about an American born Indian woman deciding between the guarantees of an arranged marriage and the turbulence of love."
Learn more about Arrange to Settle by visiting the facebook, twitter, and website.
All images from Arrange to Settle facebook. Image credit from top: 1 and 2, Jeff Urbanchuk; 3 and 4, Corinne Walker
Comments