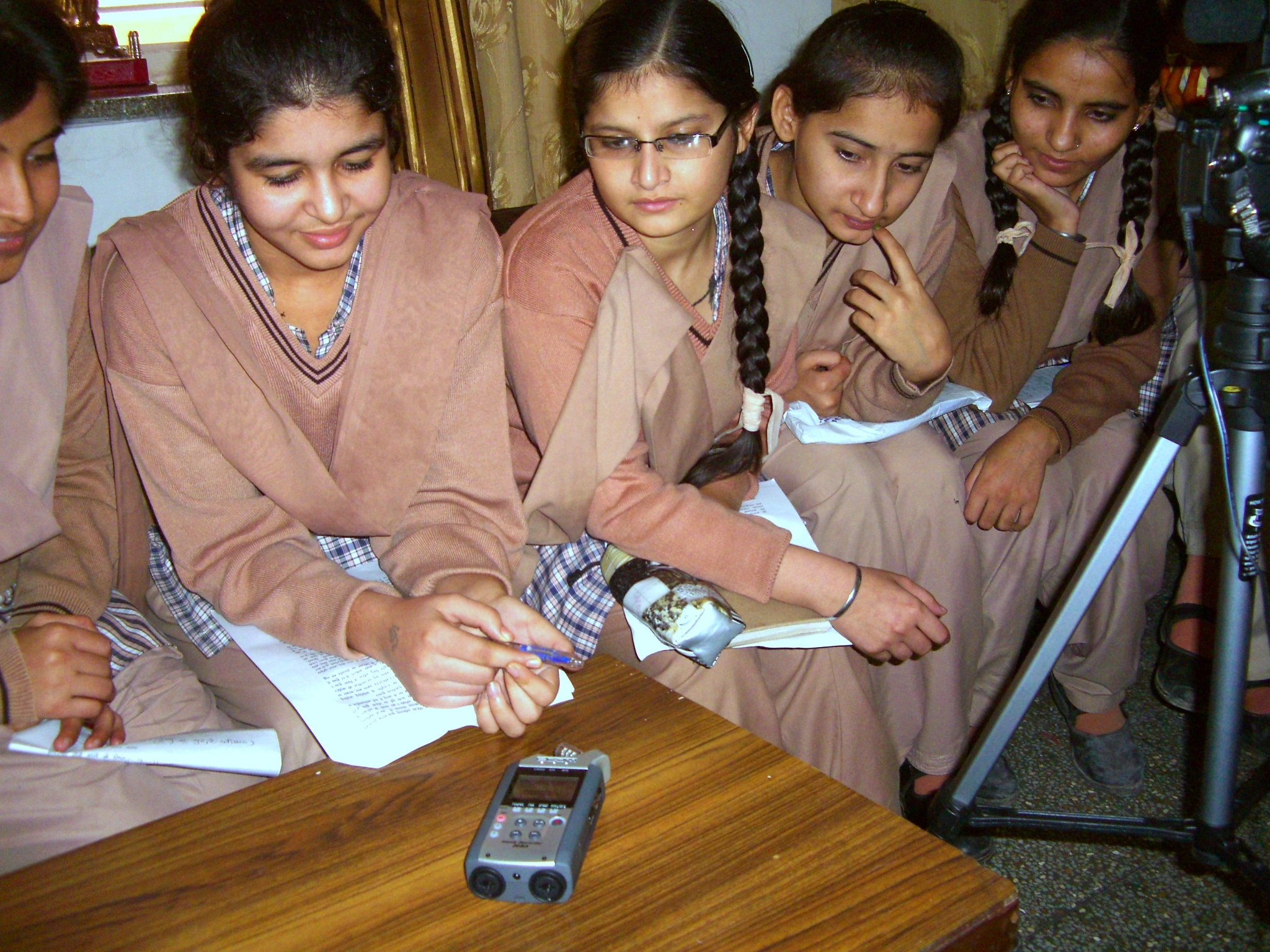 By Trisha Sakhuja – Stony Brook University
The Sindhi Voices Project (SVP) is a community initiative at the intersections of digital media and oral history. SVP engages people in the production of their histories and hopes to spark inter-community and inter-generational dialogue along the way. At present, they are listening closely to memories of a pre-Partition past and aim to understand how "our collective and individual pasts shape who we are today."
We interviewed the creator of the Sindhi Voices Project, Natasha Raheja.
What is your background, and what do you expect to learn from this project?
In my undergraduate career at UT Austin, I started off pre-med with a BS in Biology and even took the monster MCAT! Taking electives in South Asian Studies was not enough for me and I soon declared a dual degree including a BA in Asian Cultures and Languages. Wanting to delve deeper, I continued in this field with my MA at UT Austin. In between this time, I spent a year in Lucknow, India as an American Institute of Indian Studies Urdu Language Fellow. During this program I laid the foundations for what is now the Sindhi Voices Project. This September, I'll be starting my PhD in Media Anthropology at New York University.
I am hoping that this project will be an exploration of how individuals and communities experience forces of history and configure their identities accordingly. Questions that intrigue me and my co-director, Neena Makhija, include: How do we inherit memories? What kinds of things shape the way in which we remember the past? How do or do not physical borders translate into community divides?
How did you personally become involved in this project?
I use a variety of markers I use to identify myself and one of the colors is Sindhi. Interestingly, growing up neither me nor my family strongly identified with being Sindhi. Perhaps it is the ambiguity of what this label entails that has in part provoked my curiosity and this adventure.
Growing up, I was alerted to certain conceptions that I feel may be linked to the community's fraught contemporary history centered on the 1947 Partition of British India. Given that I myself was born in the United States, twice removed both in time and place from this experience, I was never able to empathize immediately with the nostalgia or bitterness that characterizes much of the collective sentiment amongst some of the elders in Sindhi communities.
What has been the most memorable story you heard yet?
Ahh! Tough question. There are two anecdotes that immediately come to mind. In Ahmedabad, Gujarat, I met a Sindhi woman who, engaged before Partition, who was separated from her fiancée and his family during their chaotic migration to India from Sindh. Both families found each other through ads they had put in the papers stating their new locations.
In Khairpur, Sindh, I recently met a Punjabi woman whose family migrated to Lahore three months after the creation of Pakistan because of some border line re-drawing that unexpectedly moved her village from being in Pakistani to Indian territory.
How do you relate or don't to those you speak to?
I really like chatting with elderly people. Many of the narrators I have interviewed have are refreshingly blunt and indifferent to what others think of them. Though when I started doing interviews I struggled a bit, because I'm an opinionated person and had to stop myself from stating my thoughts on controversial issues and just listen!

Are most people willing to share with you?
You know, it depends. Only in Ahmadabad, Gujarat and interior Sindh have I experienced some hesitation from people wanting to make public any comments that are related to Hindu-Muslim relations or are critical of their governments past and present.
Do their lives and stories have much in common or are they all unique?
Yes and no. Factors like socioeconomic class, religion, gender, education, and so on significantly shape the life narratives that emerge.
How long will this project take before you feel it's completed?
Well we have planned for about one and half years of fieldwork but we hope that people continue to submit stories after this as well. And really, the first several months that I was in India I faced a high learning curve so we're only now getting closer to figuring out best practices.   A unique feature of the Sindhi Voices Project is its participatory component – we have developed a field kit for people to record and submit interviews with elders on their own and have been conducting oral history how to workshops wherever we can.
Will you want to start a new project, which will focus on a new language?
The Sindhi Voices Project itself has several potential avenues of relevance we hope to further explore. Personally though, I am always provoked by the people and places around me, so, yes, I have some other projects in mind related to participatory media and community building.
How is your team being funded?
So far, we are relying on our savings and the warm hearts of the people that have opened their doors for us along our travels.
And how did you come to read Brown Girl Magazine?
Aditi and I graduated the same year from UT Austin and had mutual friends.
To learn more, visit Sindhi Voices
Photos and captions courtesy of Natasha Raheja. (Photo on right is of an Oral History Workshop in Ajmer, Rajasthan)
Comments