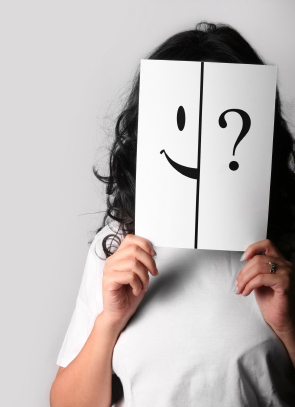 by Shritin Patel – Houston Baptist University
I was sitting inside of Panera Bread one morning completely consumed by my strawberry and granola parfait that I almost missed the man sitting at the table across from me. Upon first glance, he was a normal fellow in a jeans and gray t-shirt. For some reason though, I felt the urge to look at him again and when I did…I did not see the same man. His eyes were red and bloodshot, his t-shirt crumpled, his hair disheveled, and his heart broken. Only he knows the tumultuous feelings going on his head, but I began exploring the concept of his pain. People constantly hide their true feelings; why is that? When we're sad, we still smile and brush it off. The poem below is the result of my musings.
P.S. That strawberry granola parfait was very delicious, and yes I ate the whole thing.
Two Faced
An intricate and beautiful mask sits on a stand.
It's polished design showing grace and poise.
Each emotion engraved by a steady hand,
Every feeling designed without fuss or noise.
Across the room I sit on a plain wooden chair,
With tattered clothing,  a broken heart, and sad lonely eyes.
Tears stream down my face in loss and despair,
As I count how many times my soul shatters and begins to die.
Suddenly, the mask takes on an endearing glow;
It's inexplicable and intense design captivate my heart.
Seductive whispers fill the room in an unending flow,
Promising countless joys if I faithfully play the part.
To be a princess in a fancy masquerade ball,
That is my role in this charming charade.
Experiencing pure joy, and nothing else at all;
Eagerly I accept to be a part of this elaborate facade.
I reach for the mask while drying my tears,
Happily leaving my pain and sorrow behind.
I put on the mask instantly forgetting all the years,
No longer remembering any feelings or emotions of any kind.
Years have gone by, yet I still sit on the same wooden chair,
Hoping and wishing this ball has come to an end.
I try to take off the mask and get some fresh air,
But it refuses to falter, budge, or even bend.
A world of emotion and feeling I gave up for a game,
Now a beautiful mask of my former self, I have only myself to blame.
Comments