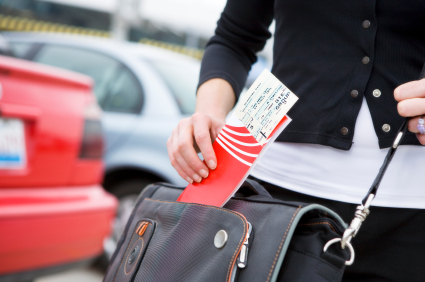 by Ismath Mohideen – University of Texas Graduate
If you're not a veteran air traveler, shuffling in and out of airports and transferring to and from flights is enough to make you justify a splurge on a private jet.  Okay, maybe a private jet is way too extreme, but traveling can be a harrowing experience even for the million-miler.  Current security measures certainly add to the hustle and bustle, but here are a few tips that will slightly reduce your travel related stress levels.
5.  Pack Smart. Most trips usually last about a week or less, so creatively cross-utilize your carry-on outfits.  Here are a few items I always throw in my suitcase:
Dark denim jeans – dress up with heels and a sparkly top, or dress down with flats and a comfy sweater.
2 pairs of shoes – Comfortable flats and high-heel black boots.  Switch out the boots with flip-flops or wedges during the summer.  They go with everything.
A colorful scarf – Keeps you warm, but can also brighten up your little black dress.
Fitted blazer – looks great with the jeans, but can also stylize your black dress!
4.  Minimize the metals. Avoid wearing belts, precious metal jewelry, and clothing with buckles.  Keep the keys and change in your purse instead of pockets (probably not a problem, as they don't even fit in tight jean pockets anyway!).   This will help speed up your security screening.
3.   A backup Ziploc baggie for those little liquids. Not all airports carry extras.  Liquids leak and an extra baggie could save you from exploded toothpaste oozing all over your socks.  Whenever possible, double-bag your liquids to prevent such messes.  Place your liquids bag in an easily accessible luggage compartment for grab-and-go security screening.  Some stores also sell reusable TSA approved plastic pouches for liquids.
2.  Wear comfortable, slip-on walking shoes. Not only does this make security screening faster, you never know when you'll have to sprint from gate B3 to B53.  Wear the comfortable flats from tip #5.
1.  Ensure all important travel documents, cash, electronics, and valuables are stored safely. Do NOT place any valuables in your checked baggage!  Make sure your tickets, passports, cash, and identification information is always close to you, but readily accessible when needed.  Taking extra care to store your valuables and documents will ease some of the airport frenzy.
Utilize these tips to stay calm, travel easier, and leave more room in your suitcase for all the goodies you'll purchase at your destination!  Happy travels!
Feature Image Source: http://pic4.nipic.com/20091117/3367513_153926547926_2.jpg
Comments