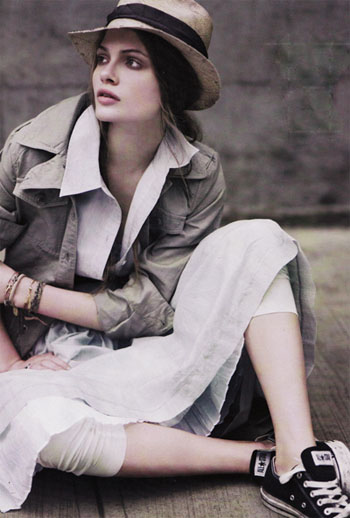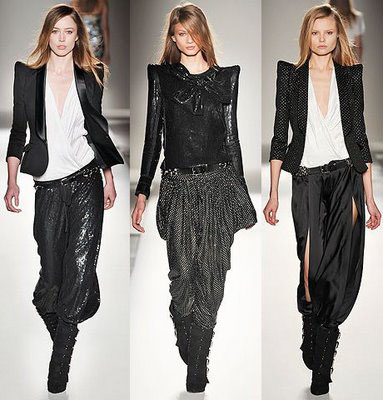 We've all seen it before: the chandelier earrings, the kurtis/tunics and chappal-like footwear.  Desi-inspired fashion trends are nothing new in the United States.  This year, however, there may be a trend that takes "east meets west" a little too far.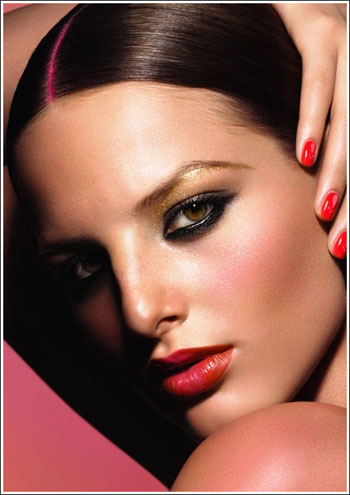 Enter the harem pant.  A cinched-waisted, baggy-legged, cuffed pant.  Sound familiar?  That's right, it oddly resembles a shalwar.  Now we're all a fan of fashion fusion, but this may be taking it a bit too far.  Luckily, we're not alone.   The harem pant has been getting mixed reviews.
As a fashion editor wrote in The Daily Telegraph, "It is hard to find good things to say about trousers that make grown-ups look like they are wearing a nappy, but I am trying to be charitable."  The return of this '80s trend may work for the ultimate fashionista, but it probably doesn't translate well into everyday wear.
If you want to "desi"fy your wardrobe, there are much easier (and stylish) ways to do so.  Bright and bold colors and prints are easy to find and add character to any outfit.  Thanks to the success of the film "Slumdog Millionaire," designers are looking eastward for fashion inspiration.  You can even give your makeup some foreign flair.
Givenchy launched their Spring 2009 Maharani makeup collection, focusing on attractive oranges and pinks inspired by the Subcontinent's clothing and makeup styles.  The collection has everything from Kajal eyeliner to Sari Glittering Eyeshadow and Maharani Pink blush.
From the Subcontinent to Central America, another foreign-inspired trend is hitting the States this season.  Panama hats are
back and on the heads of our country's most fashionable.  Worn by both men and women, an authentic hat can be a little pricey, because of the handiwork involved in making one.  You can always check out stores like Target to find a knockoff that fits in better with your budget.  Look for something with a nice woven texture in a unique color.
As you can see, summer is here and it's time to enjoy.  Make the most of your summer by dressing the part and living it up.
Feature Image Source: www.stylebust.com/2010/06/14/ultimate-summer-accessory-panama-hat/
Comments