by Priya Mukhopadhyay – Follow @PriyaMooky
The phrase, "only insecure girls wear makeup," has been thrown around so often, especially when we were younger and trying to find ourselves. Just like so many of the other prejudices and stereotypes we face daily, we need to look beyond this one and appreciate each individual's personal decision to adorn their face however they please.
For many, it is a part of a regular routine, just as you put on clothes or wear jewelry to make yourself feel put together and ready to conquer the day, many of us put on makeup in the same fashion. It is a form of art and expression for the makeup enthusiasts or a career for many others.
Makeup is prevalent and should be celebrated instead of shunned. No one should be belittled because of their decision to wear a face full of makeup or not. In order to abolish this misconception, I gathered a few of my favorite ladies, who are truly beautiful both inside and out. These women are far from insecure and truly rock their personal style. Each one of them chose their own distinct look for the photo shoot and they go on to share what makeup means to them and why they choose to make it a part of their lives.
We collaborated with photographer Christian Alvarez (@projectmakeshiftco), makeup artist Preeti Reilly (@makeupbypreeti), and hair stylist Fiza Mansoor (@beautybyfiz_), to celebrate our personal styles and make this vision come to life.  
We're truly grateful for the freedom to look how we want and will continue to dismantle the notion, "only insecure girls wear makeup."
"I always took pride in the fact that I exude fierceness in my demeanor and facial expressions. The look I went for, and my personal style revolves around a very simple black outfit and really showcasing my boldness through the face. I chose a smokey eye with a burgundy pop and matching burgundy lips. Nothing about this look says "safe" and that's precisely why I love it. I consider myself to be resilient and persistent and with a look like this, I feel like I can conquer the world and stare all adversity in the eye."
"I chose a simple black, wide-legged pants with a white "celfie" crop top because I love the way that combination looks with my curvy body shape. A dark gray/blackish smokey eye with thick lashes is my go-to look. It looks great with almost every outfit and compliments dark eyes. I don't think girls wearing makeup should have anything to do with insecurity. Instead, I think we wear makeup to show off and express our different personalities. With makeup, whether it is minimal or full out glam, you get to choose your own sense of "beautiful" and that's the best feeling ever!"
"The phrase "only insecure girls wear makeup" couldn't be farther from the truth! Makeup to me is the art of enhancing inner beauty. When I work on clients, I carefully enhance their features to be bolder and brighter while adding flares of their personalities— whether that be a hint of glitter or a bold lip. When I do my own, I play up my favorite features like my eyes and lips and balance everything else to fit the occasion! Makeup was created to help us celebrate our beauty, not cover it!"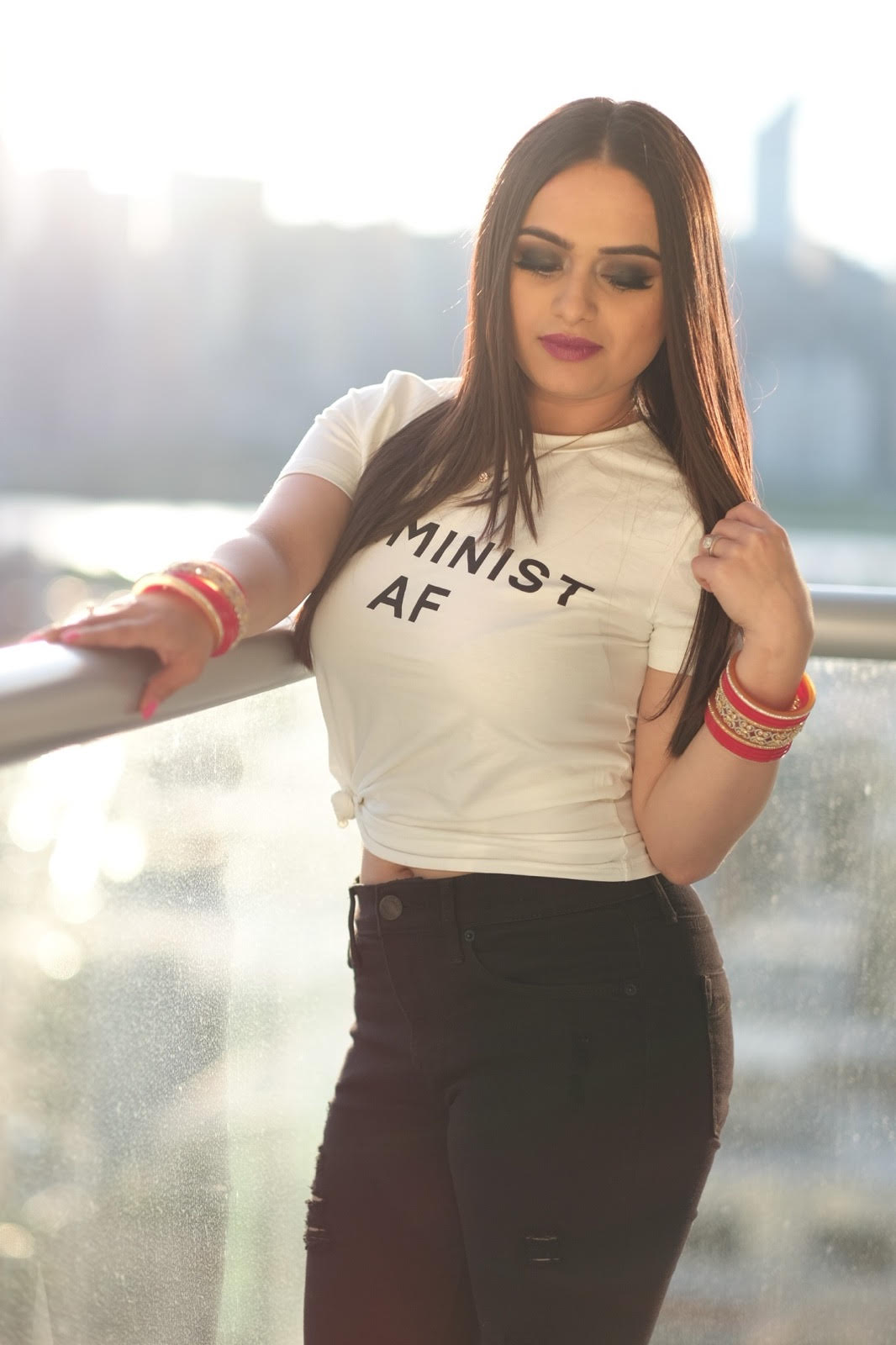 "The truth is, I was insecure for a very long time and I did wear makeup to hide my insecurities—hairy skin, unibrow, and features I didn't feel confident about. But that was more than a decade ago and through the years, I've changed and become more aware of what true beauty looks like, and here's what I learned: true beauty doesn't come from foundation and lipstick. It comes from the type of person you are and the impact you want to make in this world. While I admit I started to wear makeup for all the wrong reasons, I continue to wear it for all the right reasons today: to enhance my features and as a form my expression to show my personal style.

For this photo shoot, I chose to emulate the beauty icon of our generation, Kim Kardhasian, because I think she and her family made it easier for brown skinned women like me to feel confident about our differences and appreciate our curvy bodies and long, luscious locks. They broke barriers for women who don't have blonde hair,  blue eyes and stick-figure bodies."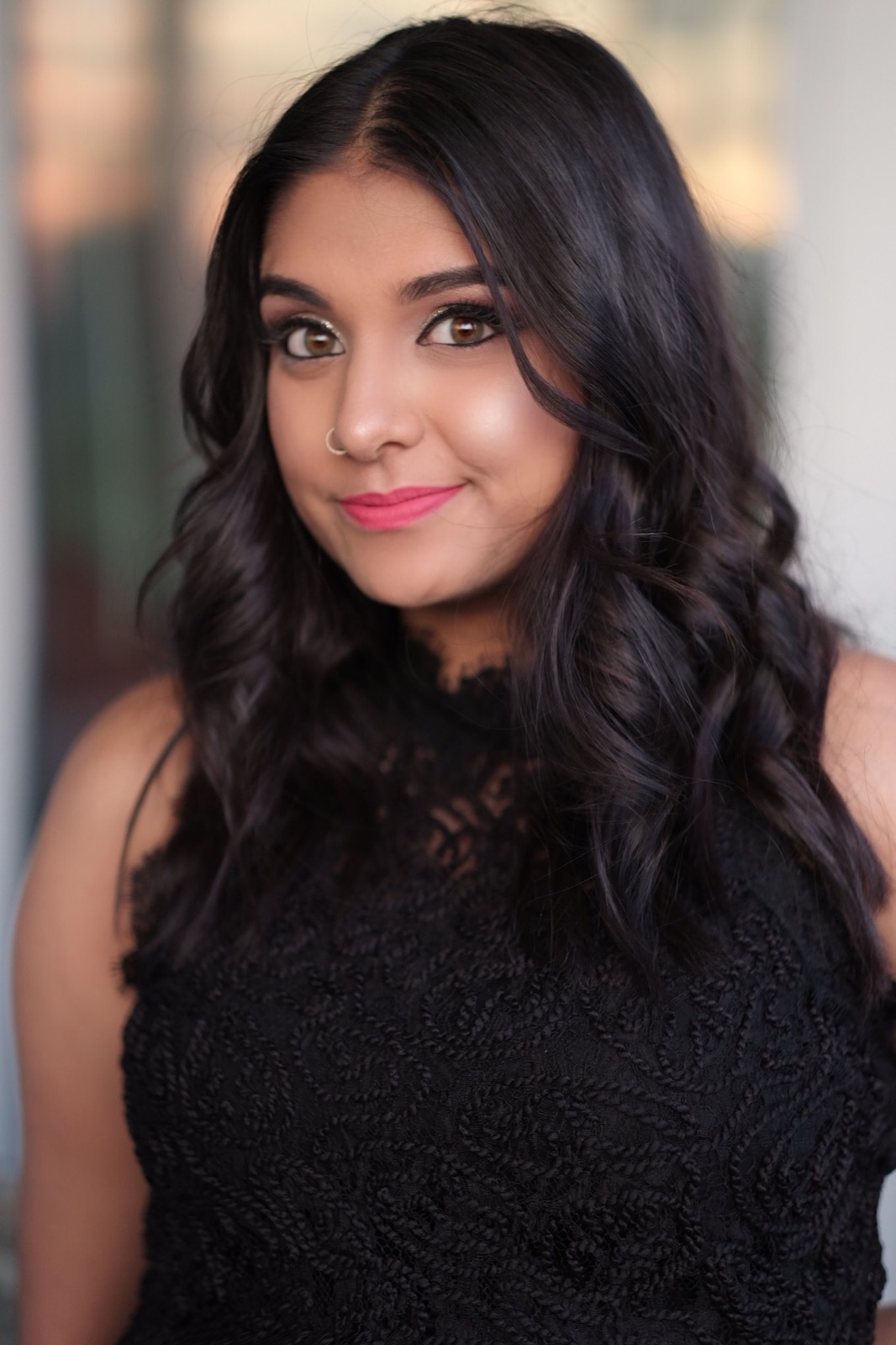 "My personal style is modern, trendy, but mostly comfortable. As a pedestrian in New York City, I walk A LOT, so I wear stylish but comfortable shoes and clothes because aching feet after a nine-hour workday is no fun. You'll find me usually wearing cute flats or low heels on a typical day.

When I hear the phrase, 'only insecure girls wear makeup,' it makes me think that whoever is saying this doesn't wear makeup or their views, which are totally respectable, just happen to be different from mine.

I have chronic eczema, which means that the top layer of my skin is broken and easily lets in irritants causing my skin to itch. Makeup, especially when I'm having an eczema outbreak on my face, makes me feel normal in an abnormal situation. So, I say hey, if you like it go for it, if it's not for you, then you're probably saving a ton of money. To each their own, but respect each other's choices."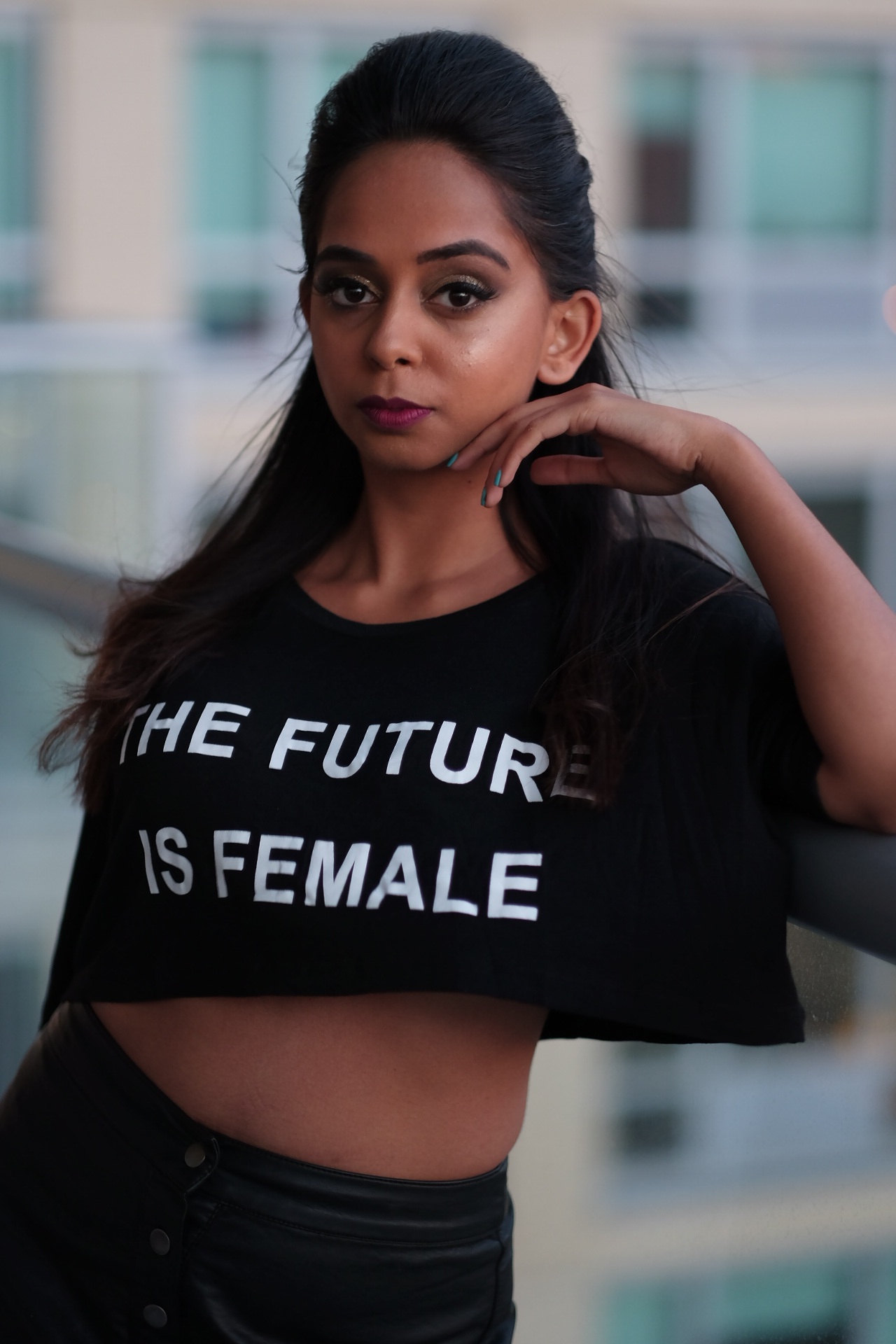 "Putting on makeup doesn't make me feel secure or less insecure, it enables me to feel my best. What I wear every day is a reflection of how I feel on a daily basis, and I want my makeup to do the same. A bold lip helps feel more fierce when I'm facing a daunting challenge, while a bright highlighter could make me feel more energized and refreshed. I really hope that society can start viewing this as a tool to empower and express ourselves rather than a way to hide."
Anam Khan
"Are there certain styles I may gravitate towards more? Sure. But the reality is I just don't believe in thinking about whether I can "pull something off" or not. If I like it, I do it. It's that simple. It's all about how you wear something and how you carry yourself. If you're confident, that's all that matters. I promise you can pull off anything and everything. Dye your hair a crazy color, wear an unconventional lipstick shade, but most importantly, have fun! You're killin' it."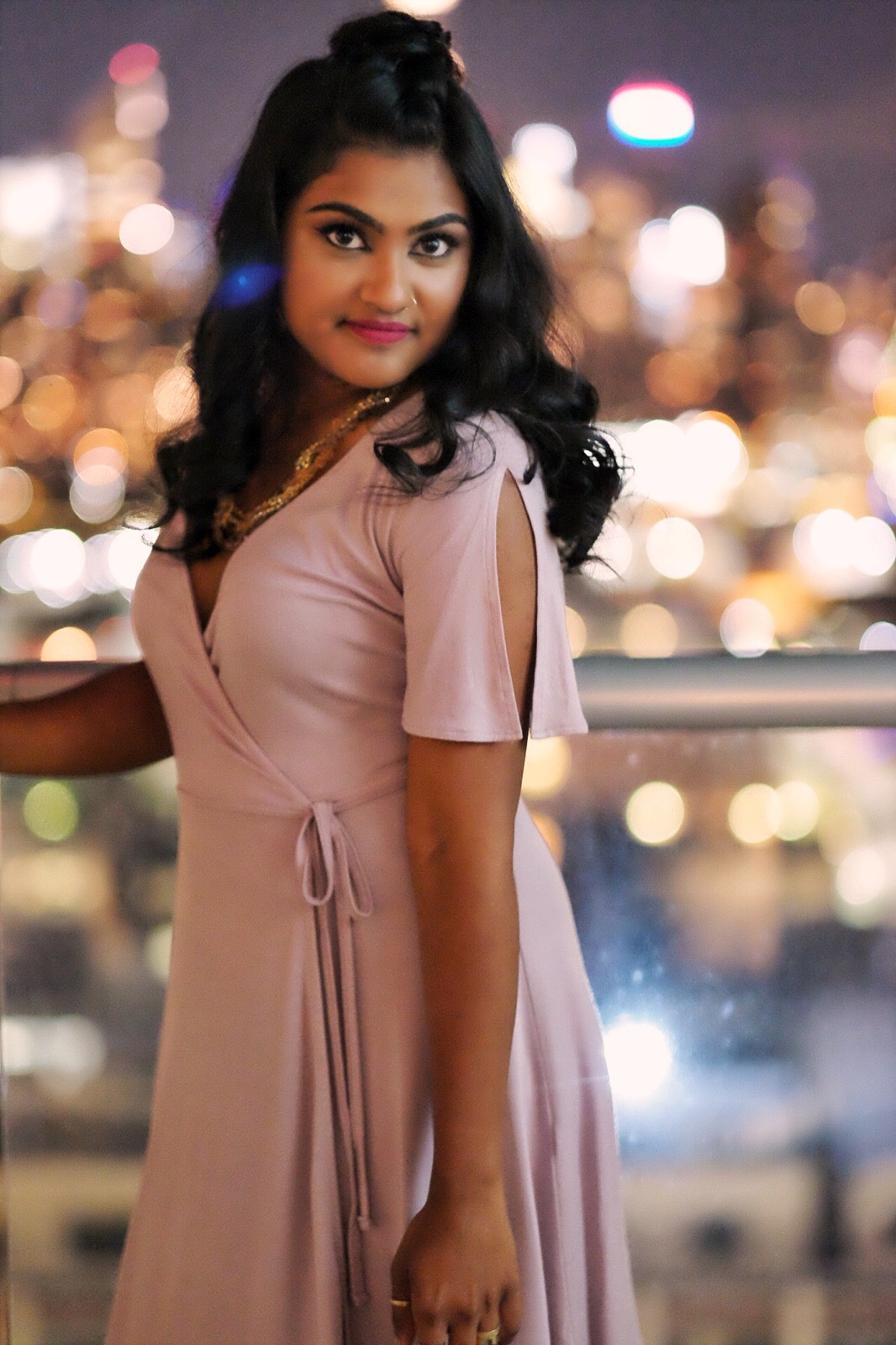 "I don't think the phrase "only insecure girls wear makeup" holds any genuine truth. Women choose to dress their face not because they do not love themselves but rather because they DO love themselves. Frankly, makeup is another way to express one's self and in my opinion, it takes a lot of talent and skill to be able to do that while using it as your tool. I personally don't wear much makeup because it's just not how I choose to express myself (I'm also far less talented than the rest of these boss ladies) so for my makeup look, I went with something simple. Simple yet bold, that's me!"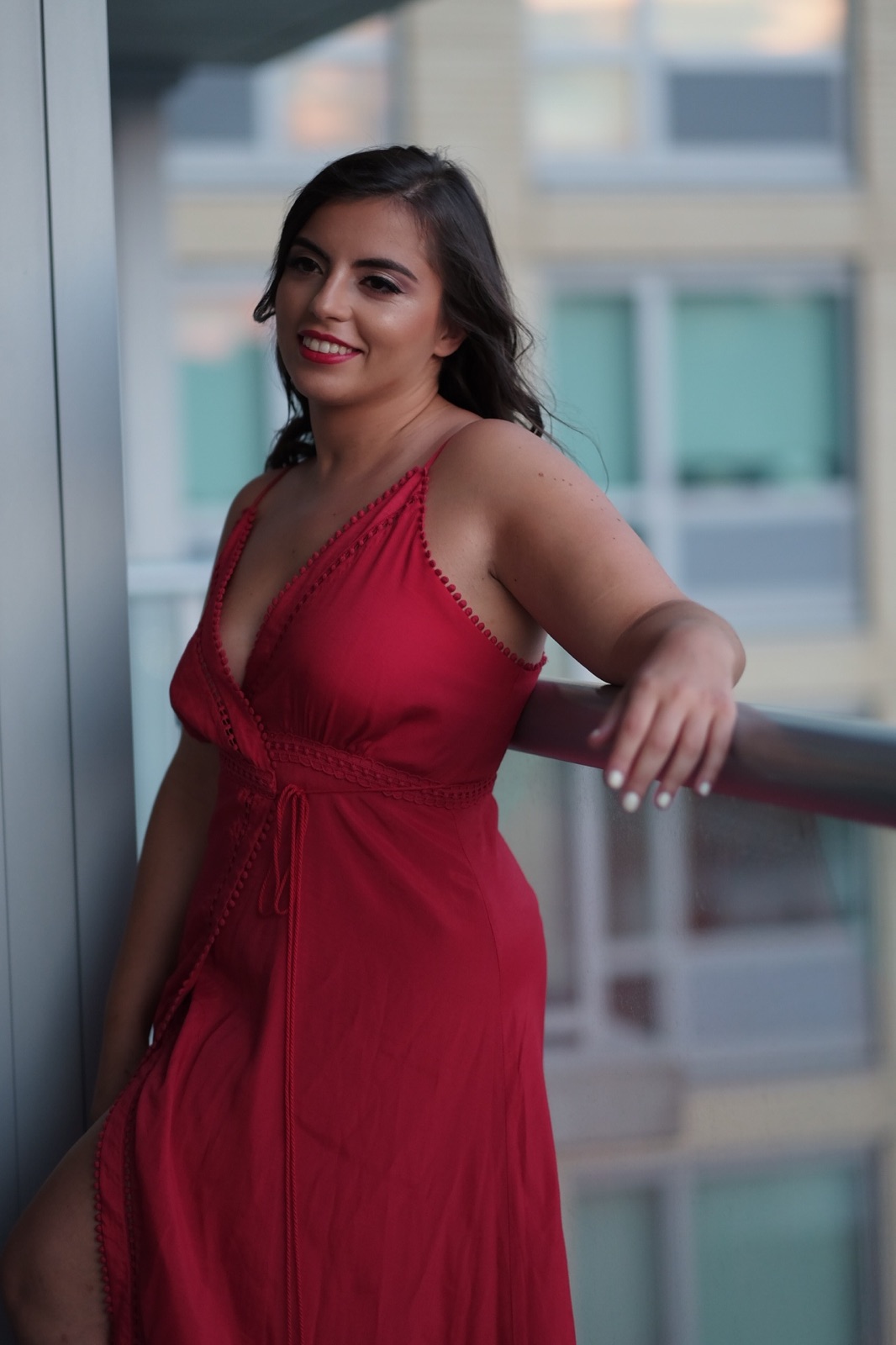 "Red looks really good on me, so I decided to do a red lip. I didn't want to have heavy eye makeup so that my lips stood out. For my hair, I wanted to have beach waves. Makeup is an expression of yourself. I think it is silly to say only insecure girls wear makeup. I wear makeup for myself to enhance my beauty and to make me feel good when I go out. I don't need anyone to tell me I look beautiful because I already know I am."
Priya Mukhopadhyay is an Indian born, New York City raised, and resident 4th-year medical student. She outlines many makeup tips, tricks, and trends, as well as techniques and advice on studying medicine, for our readers; she hopes to specialize in psychiatry or family medicine and continue her involvement with Brown Girl Magazine. On her spare time, Priya loves to dance and has been trained in numerous forms of Indian Classical Dancing; she's taken part in workshops for many other forms of dance. You can check out Priya's YouTube channel, here.
Comments